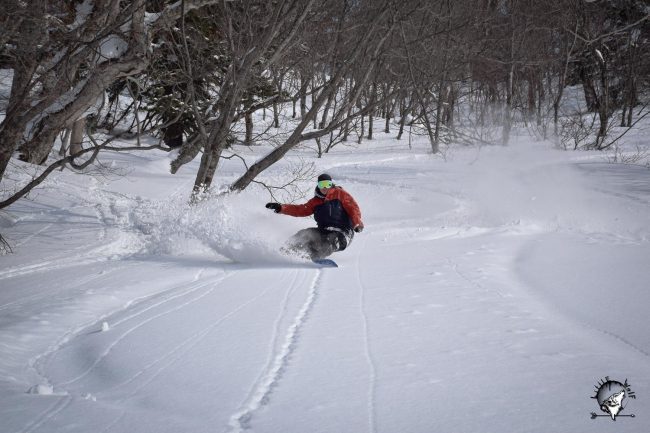 Nozawa Onsen Snow Report 18 March 2017
Fine start to the long weekend…
Base at top: 395 cm
Temp at Top: +1 Degrees
Base at Uenotaira station: 295 cm
New snow since close: 1 cm
Weather: Sunny with slight haze
What a perfect way to start the long weekend with an unexpected dusting of fresh snow. Reports up top of the mountain has measured a whole new 1cm of spring freshies to begin the day. Feels like spring has arrived back after the last couple of perfect powder days, we cant complain really with that fresh snow just adding to our base up top.
Nozawa Onsen Snow Report 18 March 2017
Today will remain sunny throughout the afternoon with a slight haze in the sky. For them Powder hounds out there, expect to still find some untouched freshies this morning before the weekend crowd arrive in full force. With temperatures on the plus side up top today, make the most of cruising along the pistes in the morning, hitting the park or exploring through the trees. As the snow will become slushier in the afternoon why not relax out side at one of the many restaurants up top sipping on a well deserved draft beer!
Sunday 19th March is looking like another sunny morning with chance of light snow later in the afternoon.
Tomorrow Redbull brings to Nozawa Onsen the 'Red Bull Snow Charge' a race of snowboarders who send it full charge down the mountain with a 100,000 yen first prize win! Probably not like any other race you have seen before, expect total carnage!
For those who are interested to check it out will have to wake up early as race starts at 8am and will finish with the ceremony at 10am.
Check out Redbull for more information