Nozawa Onsen Snow Report 19th December 2018
Sun and Snow in Nozawa!

It's a foggy morning in Nozawa at present after a sunny, blue sky start up higher (as the image below shows). The forecast reckons a sunny morning should give way to a handful of centimetres this afternoon and this evening. Let's hope the recent trend continues of being blessed with a lot more than has been predicted.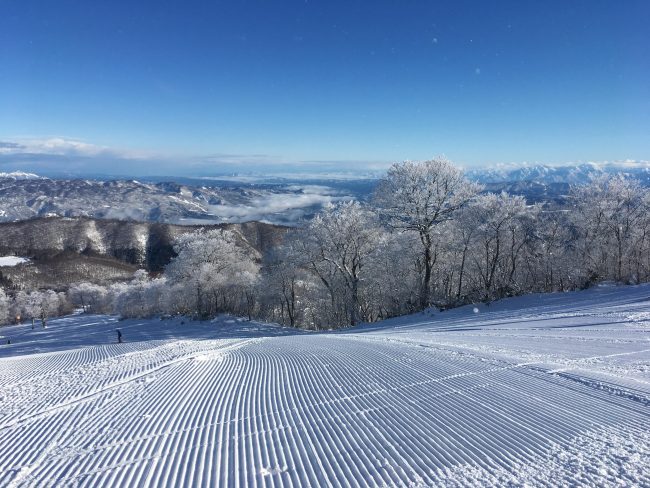 Beyond today, we should see a few sun-dominated days before the white falls again on Sunday and through Monday. But as with all things weather, you can never be too sure. There's every chance conditions will change and dump down upon us.
So, we should see a little fresh stuff on the mountain this afternoon. In the village, we'll just have to wait and see…
Temp at top; – 4 Degrees
New Snow Since Close; 0cm
Base at Top; 75cm
Weather; Foggy/Sunny

Slopes open today in Nozawa;
Yamabiko A course (Intermediate)
Yamabiko B course (Intermediate)
Yamabiko C course (Intermediate)
Yamabiko D course (Intermediate)
Yamabiko E course (Intermediate)
Kokenashi A and B
Bunabayashi course (Beginner) * to the Mid Gondola Station station
Uenotaira (Beginner)
Yunmine A and B
Paradise ( Beginner)
Hikage (Beginner)

Operating ski lifts
Nagasaka Gondola lift 8:40 ~ 15:30 (outbound line final 16:00)
Hikage Gondola
Hikage Lifts
Yamabiko 4 Lift 9:00 ~ 15:30
Yamabiko 2nd 4 lift 8:55 ~ 15:40
Uenotaira Lift 9:00~15:40
Nagasaka Triple
Shinyu Double
Yu Road
If you're in town or even just itching for a visit to Nozawa Onsen, take a minute to check out the live cams to give you a bit of insight into what the weather and snow conditions are like.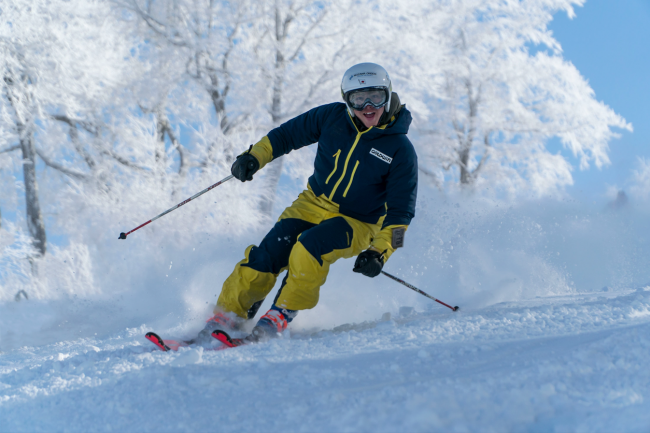 Beyond December…

With a bit of a late start to the season compared to last year, we might assume that everything gets pushed back a little while. That could very well result in some awesome conditions later in the season. The good news is that we still have some availability. Jump on to our sight and have a look at some of the accommodation options available during March and April.