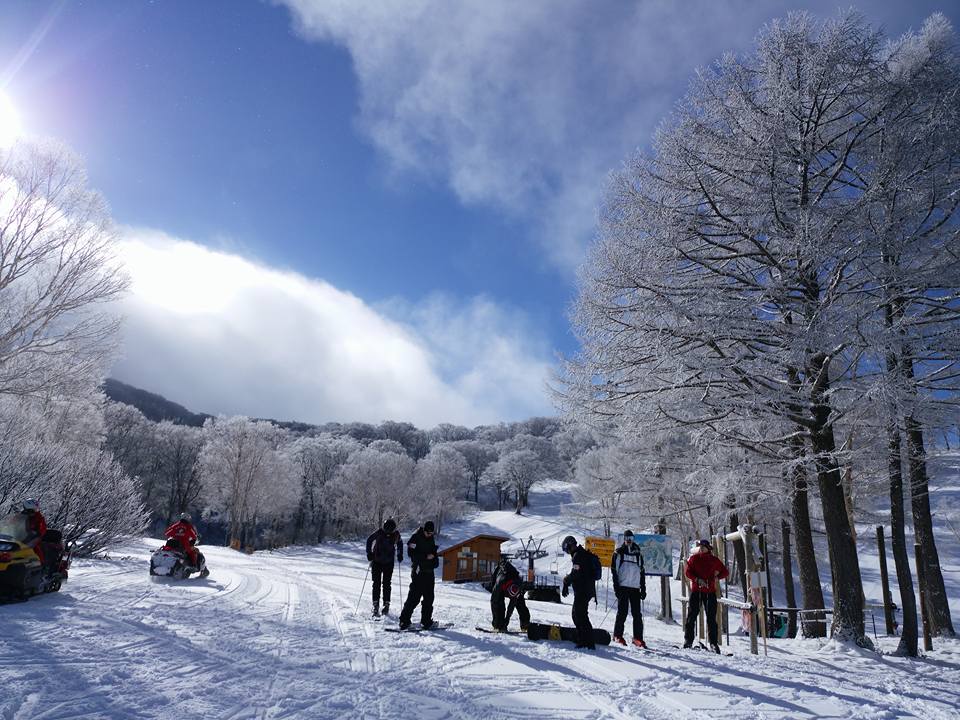 Nozawa Onsen Snow Report 1st of December 2017
Nice little fresh 5 cm fall on top and some sunshine!
Base at Uenotaira station: 35 cm
New snow since close: 5 cm
Weather: Cloud coming in with Snow expected
As forecast we received some snow last night with 5cm falling across the resort and even a dusting right down to the Hikage area. Beautiful sunny start to the day as can see from this early photo. Clouds are encompassing the resort and more snow showers expected over the next 24 hours before clearing tomorrow afternoon. As said yesterday it is not a huge base but up top there is enough to enjoy skiing just be careful to stay on the courses.
The forecast is for temps to stay pretty cold and snow showers off and on over the next week. Nothing heavy at this stage but sure it will come.
Have a great day up there
Thanks for the Photo Nozawa Onsen Ski Resort