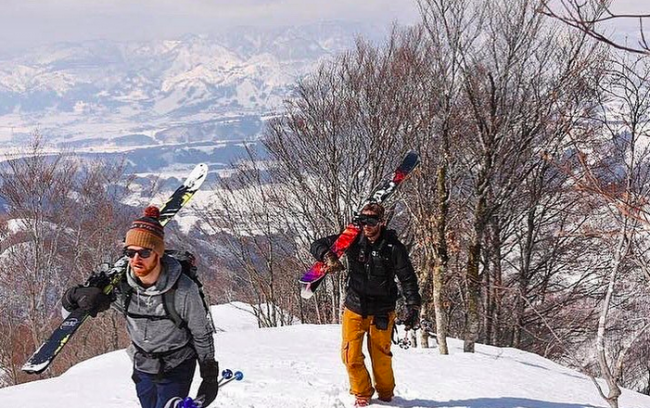 Nozawa Onsen Snow Report 1st of March, 2019
It has been such whirlwind season here in Nozawa that it's a little hard to believe winter has now gone. There's no need to be too sad, though. The passing of winter means that spring is here. Many people will tell you that spring skiing is even better than the powder days of earlier in the season. Temperatures are warmer, of course. This is always good for a beer or two in between runs! There are fewer people around during March too. It's not uncommon to find that you're the only one on a run (especially on a weekday).
When you couple the above with cheaper lift passes and discounts on accommodation, it makes a pretty decent ski holiday. A lot of people visit Japan during the spring to check out the famed cherry blossoms or sakura. If that describes you or someone you know, maybe a slide down Mount Kenashi is just the thing to top it off!
But wait! Let's not get too far ahead of ourselves here. Winter might be over but there is some snow on the forecast. It depends upon when you check as to whether that is merely a small handful or double digits. As with all things weather-related, forecasts fluctuate. What we can say for sure is that it's typical for the forecasters in this area of the world to under-promise and over-deliver. So there's hope for a decent bit of snow within the week to come. And all we need is hope! Monday and Wednesday nights look most likely at this point.
At 10 am;
Temp at the top; -1C
New snow since close;  0cm
Base at the top; 260cm
Weather; mostly cloudy