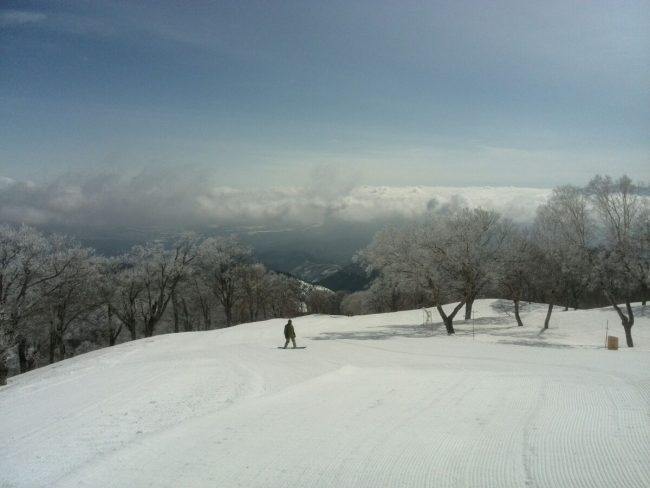 Nozawa Onsen Snow Report 20 April 2017
Fresh dusting of snow up top overnight for Nozawa
Base at Uenotaira station: 175 cm
New snow since close: 0cm
Weather: Sunny up top above a sea of cloud
Was cold here last night getting easily into single digits and was reaching for some extra blankets as went to bed. We even got some snow up top late in the afternoon giving us a bit of a fresh dusting in the trees and on the slopes this morning.
The sun is out with clear skies even though the village is lying under a sea of cloud below. Very little wind and great views will make for a good day on the slopes today. Check out these photos from first lifts this morning.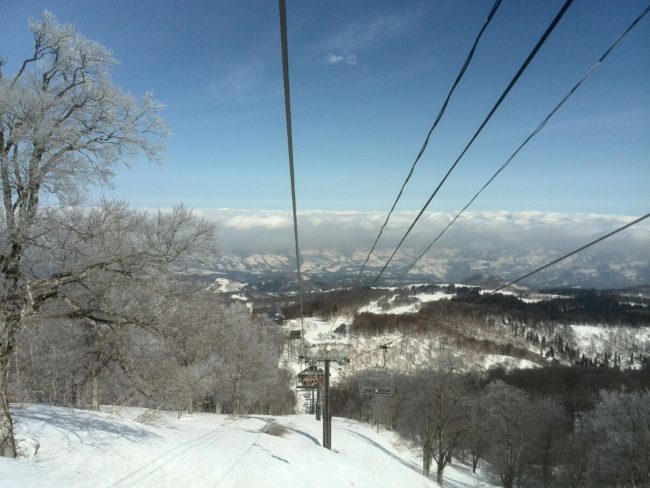 Nozawa Onsen Snow Report 20 April 2017 – Snow Forecast
Looks like with the warmer temps today we could be in for some rain tonight and into tomorrow before a few days of beautiful sunshine. Winds should remain pretty light for the foreseeable future so some nice spring days ahead on the still solid base in Nozawa.
Photos by Jerry thanks for posting.