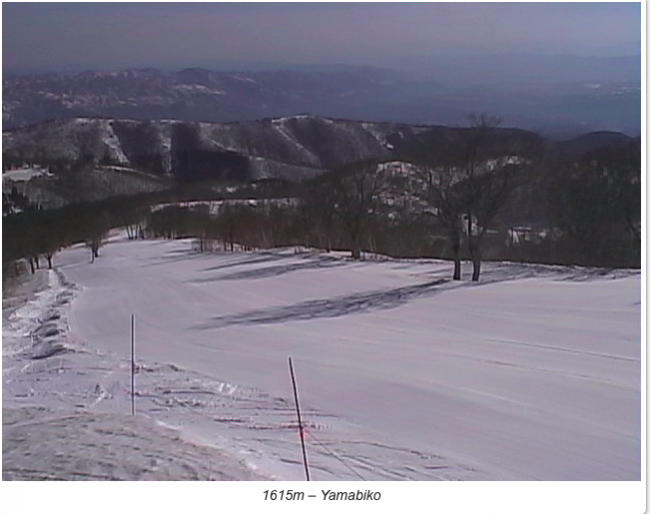 Groomed spring perfection up top in Nozawa
Base at Uenotaira station: 145 cm
New snow since close: 0cm
The sun is out this morning and a quick check of the web cams up top reveals some nicely groomed spring slopes for the taking. With temps sitting at 4 Degrees it should be good early for some fun turns before softens up.
https://www.nozawaholidays.com/snow-cams/
We are back down to just the main Nagasaka Gondola and both the top Yamabiko chairs running now for the weekdays but with literally only a hand full of people up there can guarantee you will never have to line up!
Nozawa Onsen Snow Report 25 April 2017 – Forecast
Looks like we could be in for some rain tomorrow but them buckets of sunshine and pretty light winds after that to get out in the shorts and T Shirt and enjoy the freedom of spring in Nozawa.
The Cherry Blossoms are also now out in force in the valley floor all thru Iiyama and there is some serious "Hanami"to be enjoyed. Hanami is the Japanese art of picnicking under the Sakura trees and drinking enough beer that you can have a dreamy doze while taking in the beauty of the petals as they loft from the sky. It is a pretty special time so embrace it…