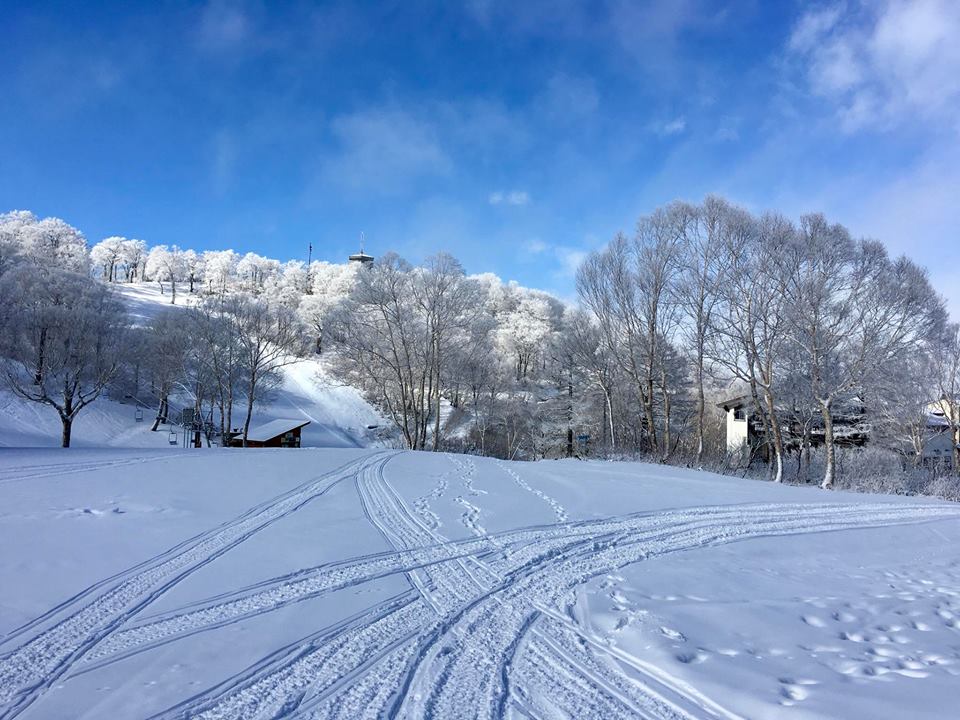 Another little Snowfall overnight in Nozawa
Base at top: 40 cm
Temp at Top: -4 Degree
Base at Uenotaira station: 35 cm
New snow since close: 5 cm
Weather: Snowing lightly and clearing to sunshine
Woke up to light snow falling in the village this morning in Nozawa. Resort reporting another 5cm of fresh snow up top so pretty much a copy of yesterday up in the slopes and with the sun coming out should make for some fun conditions up top.
Yesterday was really nice conditions on the groomers and little bits of powder on the side. The lower beginner slopes are all open for the weekend too so have a 2 km plus green slope to cruide down in style.
Bunabayashi under the Nagasaka Gondola is also open and a fun sliding option and loop back up. For the better skiers and boarders it will be a magic day with graet views up on the Yamabiko slopes.
Looking ahead we are in for more sunshine the next 2 days and then some snow on Monday night
Light falls are then predicted for the week following, lets hope a few of them build into something heavier. Have a great weekend from Nozawa.
Photos by Seiji san yesterday arigatou
Lifts Operating in Nozawa today:
– Nagasaka Gondola (8:40am until 3:30pm)
– Yamabiko four lift (9:00am until 3:30pm)
– Yamabiko Number 2 lift (8:55am until 3:40pm)
– Uenotaira four lift (9:00am until 3:40pm)
– * Need to get the gondola back down to base
Ski Runs open today in Nozawa:
– Yamabiko A – 1,300m
– Yamabiko B – 800m
– Yamabiko C – 850m
– Yamabiko D – 1,250m
– Yamabiko E – 1,000m
– Yunomine B
– Bunabayashi course – 2,500
– Uenotaira – 2000m