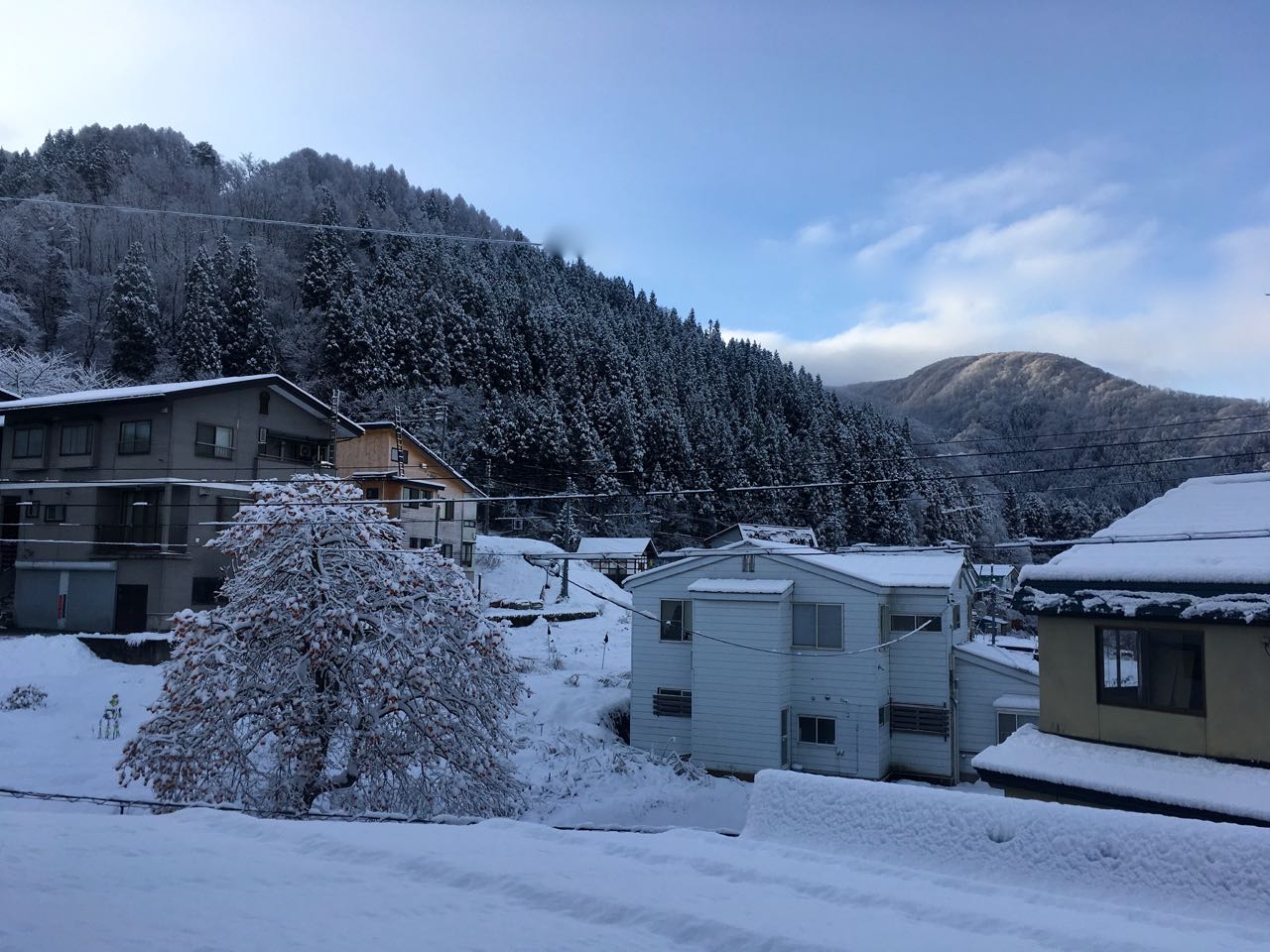 Nozawa Onsen Snow Report 6th December 2017
Big Wednesday in Nozawa with a Magic Foot Overnight!
Base at top: 65 cm
Temp at Top: -6 Degree
Base at Uenotaira station: 55 cm
New snow since close: 25 cm
Weather: Snowing lightly and clearing to sunshine
Ohayou Gozaimasu from a snow filled Big Wednesday in Nozawa Onsen.
Our first report live from the roof top of Nozawa Central in the village.
The Resort reporting a "Magic Foot" or 30cm of fresh snow overnight and the village has transformed into a winter wonderland this morning. With the skies starting to clear and temps expecting to stay cold it is going to be a terrific day on the mountain.
Nobody around at all yet so will be some private slopes for those that are here. Still great availability and 15% off at many places until December 17th so come on up as the Japan Meteorology Agency is expecting a snowy December. Here is a link to get a quote https://www.nozawaholidays.com/bookings/
Big 50cm dump expected Friday then more good falls all next week. See you in Nozawa soon!