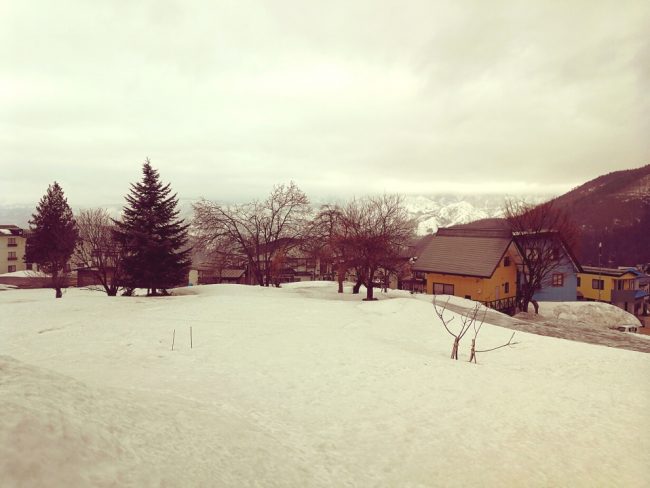 Snow on the Horizon in Nozawa Onsen
Monday 19th of March 2018
Temp at Top: 1℃
Weather: Cloudy
Base at top: 260cm
Base at Uenotaira station: 180cm
New snow since close: 0cm
There's a bit of good news and a bit of not-as-good news today but I'm choosing to view things as glass-half-full. The forecasts tell us we'll see more than 10 centimetres of fresh snow this time tomorrow at the top of the mountain. There's also set to be a few cm on the bottom slopes.
Those few centimetres at village level are unfortunately said to be accompanied by some rain. At present, however, it's so light it's almost non-existent. Conditions up top are still great to be up on the mountain.
For those who are staying in the village today, don't let the forecast showers deter you as there is still plenty to do in Nozawa Onsen and surrounds;
Visit one of the 13 free onsen in town.
The Ski museum and the Cultural Museum
Regardless of what today brings the forecast tells us that we'll wake up to some fresh snow tomorrow. That's got to be good news! In similarly pleasing news, there's still a lot more great spring skiing to be had in the weeks ahead. There's some amazing specials to be had during March and April and not too many people around to share the mountain with!