Bright lights and bright skies over Nozawa
Sunday 11th of March 2018
Temp at Top: -1℃
Weather: Snowing Lightly
Base at top: 280cm
Base at Uenotara station: 210cm
New snow since close: 0 cm
Awesome day all round in Nozawa yesterday, with a true winters day on the slopes nice cold temps and crystal forest trees all round. With the little dump we got the night before the pistes were nice and fresh and the snow quality great under foot, especially at the top of the mountain. There were even some nice little powder stashes on offer early for those that went looking.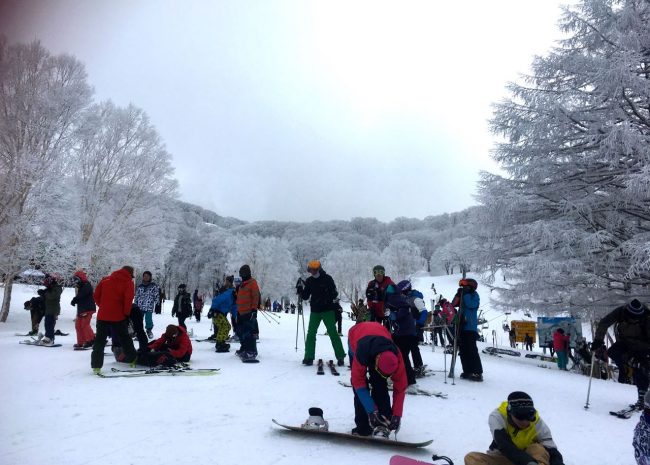 A little warmer today but still below zero degrees at this stage up high. Have spoken to some good folk that just came down and they said was beautiful conditions up at Yamabiko and an amazing run down skyline to finish off their day as they head back to Hong Kong later today. Winds are nice and calm at about 15km/h and a few people about but less than yesterday and most should leave after lunch.
A little bit of snow expected tonight and a dip in temps so lets hope it delivers more than expected. Looking ahead and more sun on the menu as far as the forecast can see. Should be some beautiful warmer spring skiing ahead.