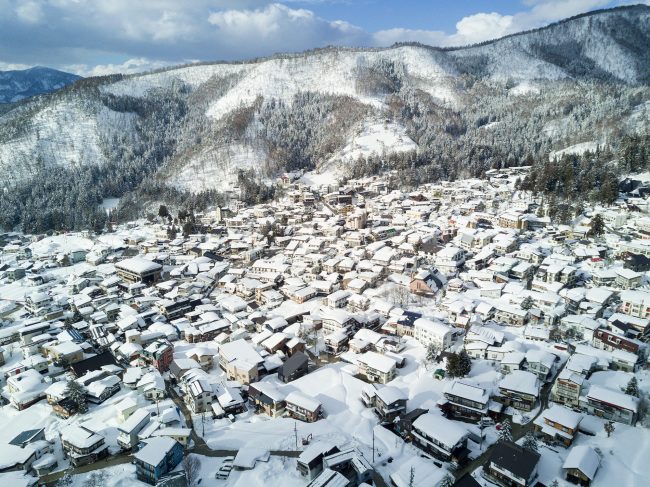 Light Snow and Cool Temps keeping conditions very nice in Nozawa Onsen Village
Base at top: 390 cm
Temp at Top: -6 Degrees
Base at Uenotaira station: 295 cm
New snow since close: 5 cm
Weather: Light snow clearing
Rode my bike down to pick up some bread this morning and my nose almost froze off, always a good sign! We had a dusting of snow overnight and the mercury well below zero will keep conditions and the pistes in great shape today.
Patches of blue sky trying to poke thru as I type in the village but fairly grey up the mountain. Yesterday was lots of fun with some good little powder stashes still on offer. On piste the snow was squeaky clean and perfect for carving out some turns.
Looks like tomorrow is still going to be our first Blue Sky day in a while and enjoy it while you can as moderate snow falls expected from Friday afternoon. It will warm up a bit too but drop again from Friday night and snow expected up top at least for most days in the near future. Can't remember a season in Nozawa where have seen so little of the sun!
The photo attached is of Nozawa Onsen Village from above a rare shot taken with a drone. The village has developed gradually over hundreds of years so there is some unique shaped blocks and houses. The water is the life source of the village so has been meticulosly engineered to flow past most houses over the years. The population of Nozawa Onsen Village is now less than 4000 people and it is pretty compact only about 2km radius covers most of the main part of the village. All the accommodations we offer at Nozawa Holidays are close to the slopes and the village. You can easily walk everywhere in town.
A bit about the resort here