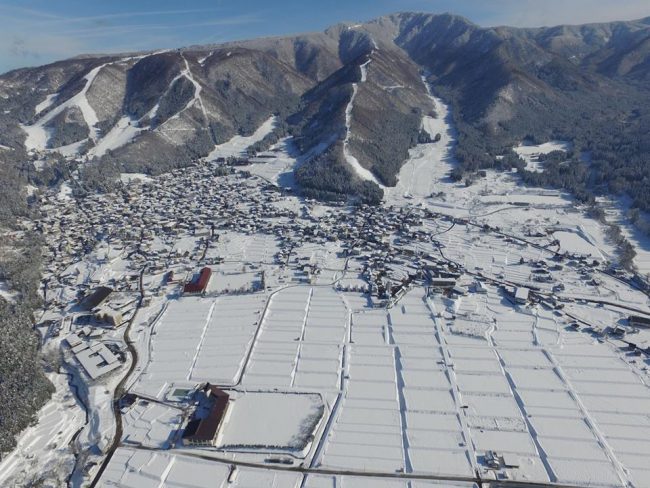 Nozawa Onsen Village a birds eye view
Should have been here yesterday! Nozawa Onsen
Base at top: 105 cm
Temp at Top: +1 Degree
Base at Uenotaira station: 85 cm
New snow since close: 0cm
Weather: Cloud 9
It is an old saying in surfing but also applies to the Mountains. Yesterday was one of those days with oodles of fresh snow and streaming sunshine. Still very few people about so you had free run of the slopes and plenty of space to take in the awesome views. Have a look at the web cams cant see anyone up there at all at the moment https://www.nozawaholidays.com/snow-cams/
A few season staff have rocked up and some veterans of other resorts around the world have said the last few days in Nozawa have been some of their best. Great to hear so early in the season.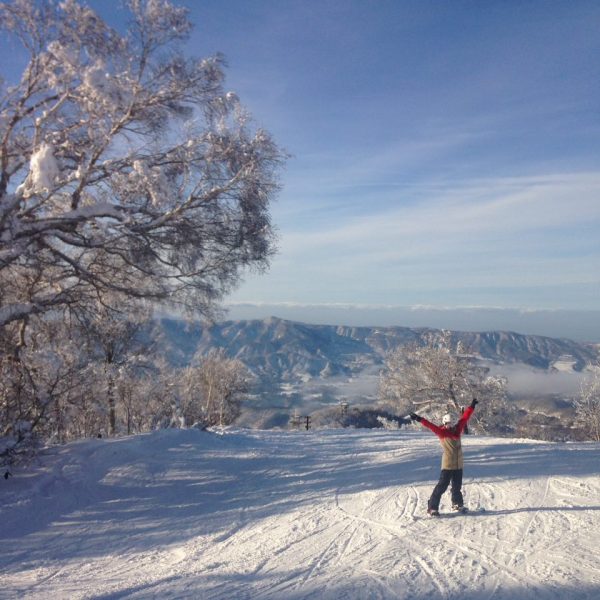 Today is more of an overcast day and warmer but the snow should still be good as was very cold last night around town with the thermometer sitting at -4 degrees. Pretty slippery on the roads so be careful walking about not so cool to break something walking to dinner!
The forecast for the next few days is looking good with temps set to drop from tonight and a good dump expected from late this evening into tomorrow. Then light snow and cold temps expected over the next few days.
Nozawa Onsen Village – Stay Safe
Had a call from the Ski Patrol this morning asking people not to venture on to courses that are not officially open yet as they are still getting them prepared and hope to open the whole resort this weekend!
Link to info on Nozawa Onsen Village