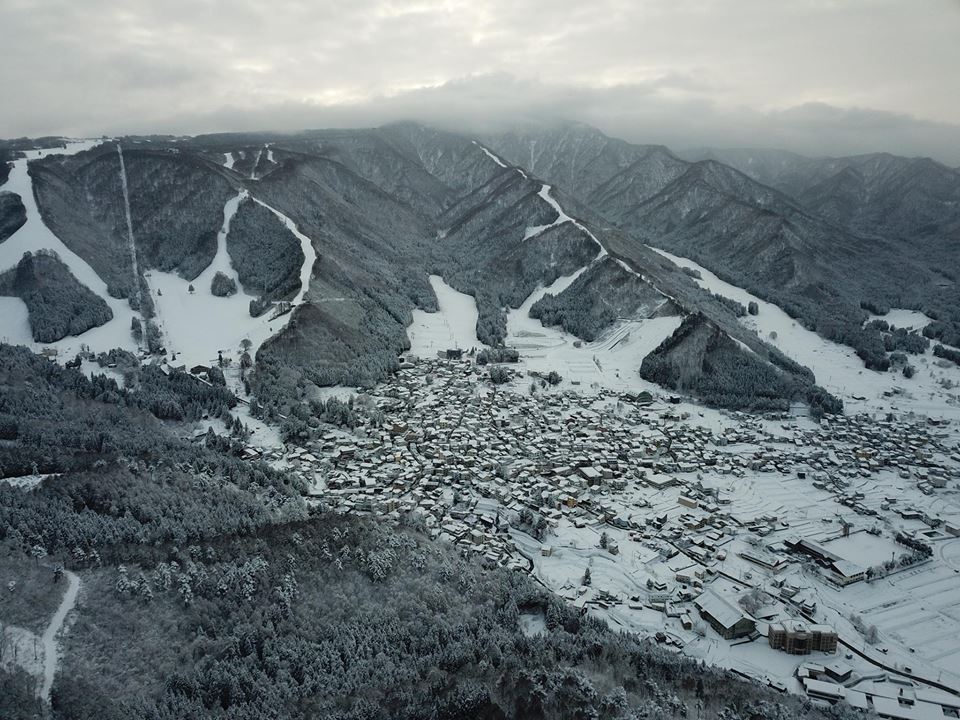 White Weekend in Nozawa Onsen
Base at top: 75 cm
Temp at Top: -7 Degree
Base at Uenotaira station: 55 cm
New snow since close: 25 cm
Weather: Coudy but should lift soon
Welcome to a snowy weekend in Nozawa Onsen. Beautiful start to the day here with snow blanketing the village and mountains. Resort officially reporting 25cm of Fresh snow up top since 3 pm yesterday but this system kicked in about noon yesterday so would think we received the "Magic Foot" or 30cm in total up top maybe more.
Nice cold temps with – 7 degrees up top, so the snow quality on the runs should be awesome. Still not really enough base to venture into the trees up top yet.
For a Saturday the resort is still very quiet and not many cars enetreing the village so should be nice and quiet on the slopes.
Looking ahead we should see mostly sunshine over the weekend with temps warming up a bit into tomorrow ahead of a cool change from Monday night. Then looks set to snow all next week. That's what we like to see so will be interesting to see if they open more of the resort next weekend.
Anyway welcome to winter in Nozawa Onsen and we look forward to seeing you soon.
Photo by Seiji san Arigatou.