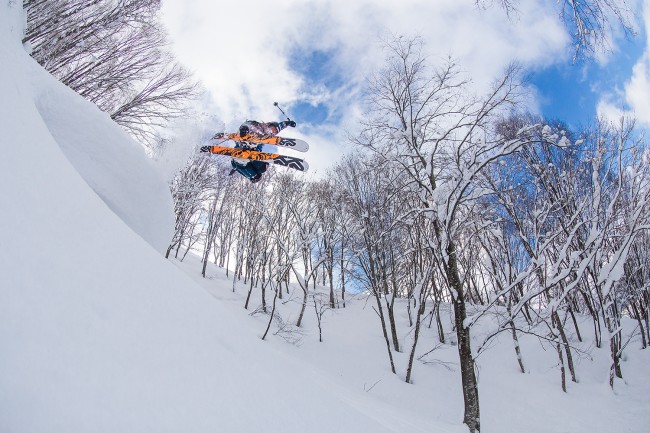 Base up top: 295 cm    Temp Top;  -2 Degrees
Base at bottom; 190 cm
New Snow since close: 5 cm
Weather; Light snow
Looks like we have some light isolated snow showers across the region this morning. With a less than ideal wind direction, amounts will be fickle compared to forecasted totals but expect these isolated falls to continue all day. We have had five centimetres of fresh fall across the upper half of the mountain, sure to produce some quality riding in most areas such as Yamabiko.
I think its safe to say we can add yesterday to the steadily increasing list of superb days so far this season. Deep fresh powder was still available in the early morning, somewhat compacted to previous days making exploration manageable. By mid morning the holiday crowds had smashed the remaining powder and punters moved onto the groomers backed by one of the most science backdrops around. The views had to be seen to be believed, with the sea of Japan visible off to the west and the surrounding Japanese Alps soaring into the stratosphere.
This weeks forecast holds so much promise. Light isolated snow showers should continue above five hundred meters until New Years Eve. From then we expect an intense cold front to pass over the region with very heavy totals predicted into New Years Day. At this stage, half a meter overnight is not out of the question. Would be a great start to the new year!