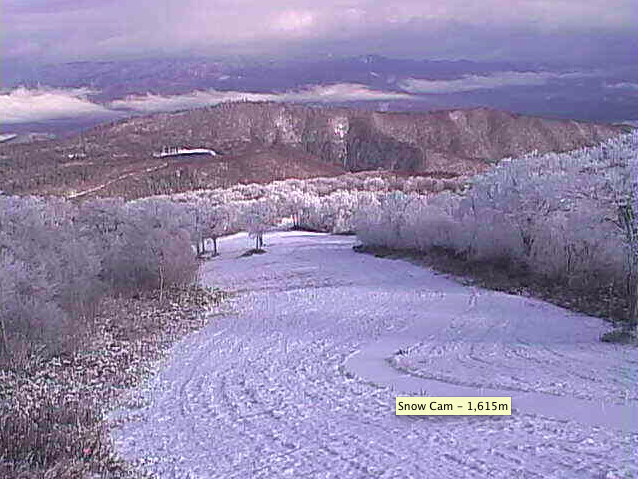 Boom and just like that Nozawa Onsen is under a Winter transformation.
Not a huge fall yesterday but enough to turn the whole top part of the mountain nice and white and for the groomers to get up and have a look.
Always a good sign! It was cold in town yesterday, we're talking thermals, beanies and long onsen soaks cold!
Lovely day up top today and tempting to head up and try for the first turns of the season. Looks like a bit more expected tomorrow night too!
Not sure that this will be the one to kick of the ski season yet but it is definitely a nice step in the right direction. Hope everyone is getting excited and we look forward to welcoming you to Nozawa soon.
Can keep a close eye on developments right here and check out the web cams at https://www.nozawaholidays.com/snow-cams/