Spring has sprung with the sun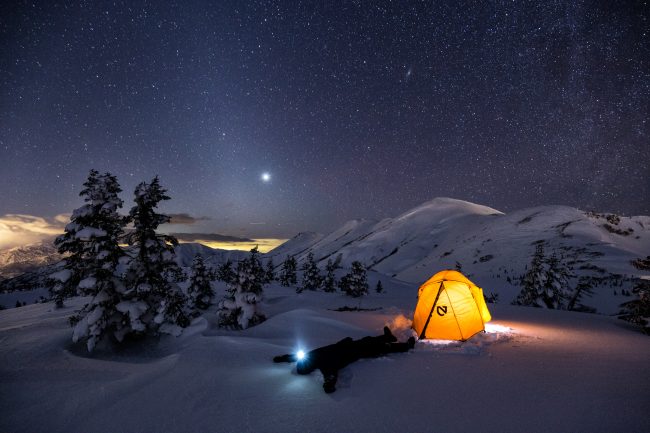 Nozawa Snow Report 1 March 2017: Stats
Base at top: 355 cm
Temp at Top: -5 Degree
Base at Uenotaira station: 265 cm
New snow since close: 0 cm
Weather: Sunny
Nozawa Snow Report 1 March 2017: Overview
Welcome to spring 2017! In this season the sun shines more frequently and over a deep snow base thanks to an on par winter of accumulation. This season has really rocketed though and it seems like only yesterday we were on the edge of the epic mid January storm. But for now time moves on and we have a warm sunny spring day on the slopes today. Cool, clear skies overnight will have firmed up the snowpack and this will gradually soften through the morning, becoming slushy by the afternoon. I expect on piste areas to offer great skiing today as they did yesterday. The Yamabiko natural halfpipes indeed were extremely fun and I can highly recommend this area for today.
The photo accompanying todays report shows a spectacular view from our recent tour to Mt Hiuchi. There is one thing that certainly suprised me the first time I witnessed the backcountry night in Japan and that is the starscapes. In such a populous country you would expect extreme light pollution even in the more remote areas. In fact the night sky was much darker than expected, about on par with regional areas in places such as Australia. On this clear moonless night it was significantly warmer laying on the snow than standing and so I lay back and enjoyed the view with planes, satellites and shooting stars busying the sky above. This is one of my favourite photos from the trip. Japan is a country with endless opportunities for the outdoor adventurer!
Nozawa Snow Report 1 March 2017: Forecast
Scoping the forecast and we can see two seperate snow events on less certain than the other. The first will kick off tomorrow night as a wind change to the NW gives us some nice lake effect snowfalls as temperatures decline towards the winter norm. Im expecting totals in the region of 20-30cm for the 24hour period up to Saturday morning. From here on the forecasts are currently suggesting a mostly fine weekend. Further ahead and we have more snow showers for the middle of next week but the exact timing remains uncertain.