Cold and snowy as falls continue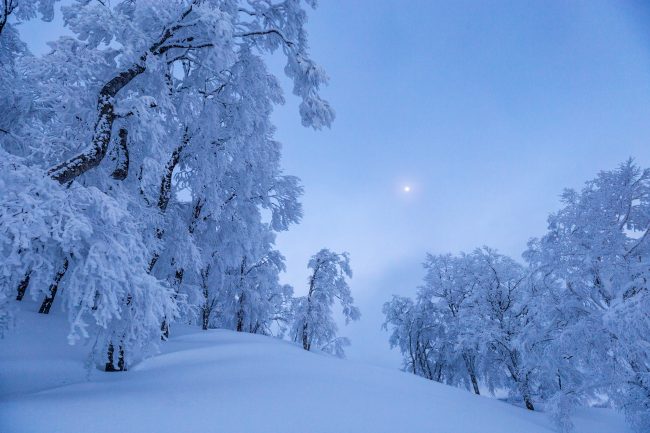 Nozawa Snow Report 10 February 2017: Stats
Base at top: 370 cm
Temp at Top: -8 Degree
Base at Uenotaira station: 265 cm
New snow since close: 25 cm
Weather: Snow
Nozawa Snow Report 10 February 2017: Overview
Heavy snow has fallen overnight and strong winds have battered the village during the early hours of this morning. Luckily these winds have now eased however snow showers continue at moderate fall rates. Since last lifts yesterday to 8am we recorded 25cm at Yamabiko and 15cm in the village. I'd say another 10cm has fallen since then making for some fine figures. With cold temperatures the skiing and snowboarding will be excellent mountain wide. Another day of deep Japanese powder.
Yesterday we had cloud and occasional very light flurries for much of the day. It was cool, calm and very quiet on the mountain. Obviously many people chose this day for a rest. Untracked areas were few and far between however the snow quality was otherwise decent. On piste was soft and forgiving however the light was at times pretty flat.
Nozawa Snow Report 10 February 2017: Forecast
Light to moderate snowfalls will continue today and then again tomorrow as we experience continued moisture from a cold NW flow. Then again more light to moderate snowfalls for Sunday, Monday and Tuesday. Its possible we might experience some breaks of clear weather however the outlook is generally very snowy and cold over this time period. On Wednesday and Thursday the weather is looking to be generally fine.