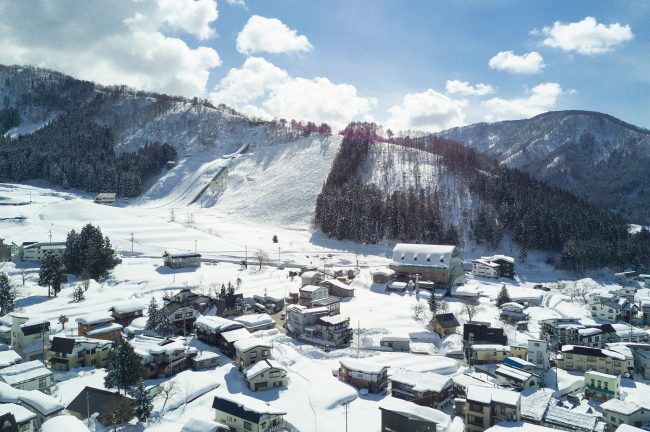 Nozawa Snow Report 26th February
Sunshine and snow on the way in Nozawa
Base at top: 360 cm
Temp at Top: -3 Degree
Base at Uenotaira station: 275 cm
New snow since close: 5 cm
Weather: Sunshine but snow expected tonight
Beautiful start to the day in Nozawa, with rays of sunshine splintering across the village and pretty clear weather up top.
We had just a dusting overnight with the resort reporting 5cm of snow falling overnight, which should sit nicely on the piste and make for a fun day on the slopes
Yesterday was a great day with a little snow falling in the morning and then the sun burst out about lunchtime and made for a beautiful sunset. Lots of people about the main street last night and a great weekend vibe. Most will head back to Tokyo in the afternoon and we should be in for a quiet week ahead with a new system coming in on Thursday night.
The Ski Jump contest is on today so head over and see the kids fly amazing to watch.