Spring sunshine greets us for the next few days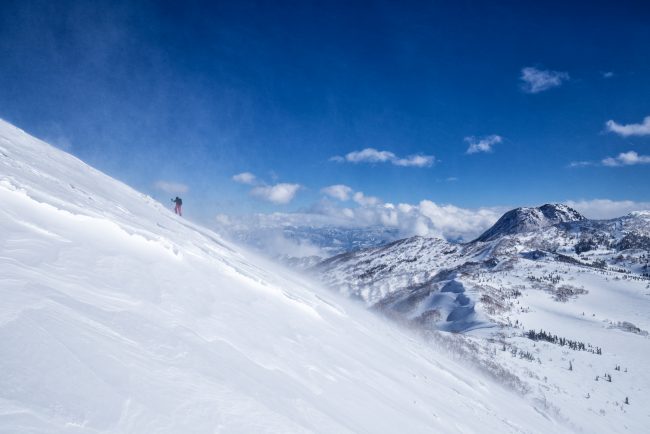 Nozawa Snow Report 28 February 2017: Stats
Base at top: 360 cm
Temp at Top: -7 Degree
Base at Uenotaira station: 270 cm
New snow since close: 0 cm
Weather: Sunny
Nozawa Snow Report 28 February 2017: Overview
The last day of winter and the change of the seasons is becoming apparent. Although some heavy snowfalls are incoming for the weekend, the general trend is towards a greater proportion of sunny days, spring like snow and less cold influxes of NW wind and snow. Such as today where we have warm sunshine and light winds greeting skiers and boarders over a deep and full snowpack. It will be good riding today with excellent on piste conditions that will softened through the day. Off piste will have a similar if not more variable behaviour, but this is by no means a call to let your guard down.
Yesterday was also very spring like except with slightly cooler temperatures allowing snow laden trees to remain towards the top of the mountain. As a result the snow was a little firmer than many might have expected, even with the warming sun. It was extremely quiet on the mountain, a general characteristic of March onwards. It is a good time to ski and board here if you dislike crowds.
Nozawa Snow Report 28 February 2017: Forecast
For the next few days we will continue to experience these spring like conditions. It isn't until Thursday night that temperatures will drop with a NW wind blowing in some snowfalls, probably to the amount of around 20cm. These should last into Friday before clearing during the weekend. Further ahead and the forecast isn't certain with a mix of rambling high and low pressures moving over Honshu.