Wild and wooly today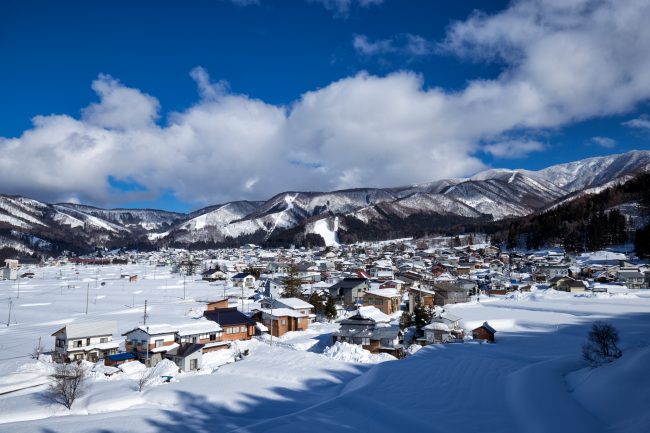 Nozawa Snow Report 6 February 2017: Stats
Base at top: 325 cm
Temp at Top: -3 Degree
Base at Uenotaira station: 230 cm
New snow since close: 5 cm
Weather: Windy, light snow
Nozawa Snow Report 6 February 2017: Overview
Some semi wild conditions about the peaks today. As of about 7am it was still lightly raining down here in the village and by 8am the snow line had reduced to around 800m as wet flakes began falling in the village. Since then it has become colder still and a brisk wind has increased as a slow moving low pressure passes to our east. Expect moderate snowfalls to increase in intensity today, becoming heavy overnight. The snow today will be fresh and fairly wet across the mountain but quality will likely improve later as the temperature drops. When skiing and boarding take it easy today. Select a moderate to slow speed as the icy base and fog will take no prisoners when it comes to potential injuries.
Yesterday we had fog, high temperatures and humidity affect the snowpack. It was fast flowing and neither soft nor hard with good skiing on piste. Better than expected. The rain held off almost all day with no precipitation until the evening.
Nozawa Snow Report 6 February 2017: Forecast
After todays snowfalls temperatures will drop further still tomorrow and light snow showers with strong winds are set to continue. By Wednesday the weather will moderate as snow showers ease and potential clear spells break up the clouds. I expect a decent sunset this day. On Thursday another cold flow makes an appearance with light to moderate snowfalls continuing into the future. With temperatures remaining cold all week some excellent skiing and boarding will be on offer at Nozawa Onsen.