The weekend is here and so is the snow.
Good Morning everyone!  It's looking like a snowy weekend here for us in Nozawa Onsen.  Snow should begin tonight and continue through Tuesday with a moderate fall.  A sunny morning on Wednesday is predicted before heavier snowfall starts again and continues through Friday.
We had a beautiful cool and sunny day yesterday with a beautiful sunset to finish it off, it's a magical time to be in Nozawa Onsen.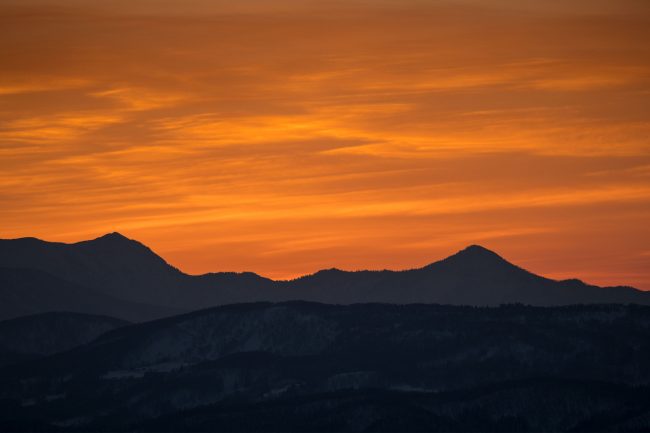 Have a great weekend all!
Temp at Top: -5℃
Weather: Sunny
Base at top:  320cm
Base at Uenotara station: 265cm
New snow since close: 0cm
With all this now about to fall it is a good time to get your skis and boards waxed, the guys at Nozawa Central Rental can help you out with there waxing service, you'll be effortlessly flying down the mountain again.