Powder Sunday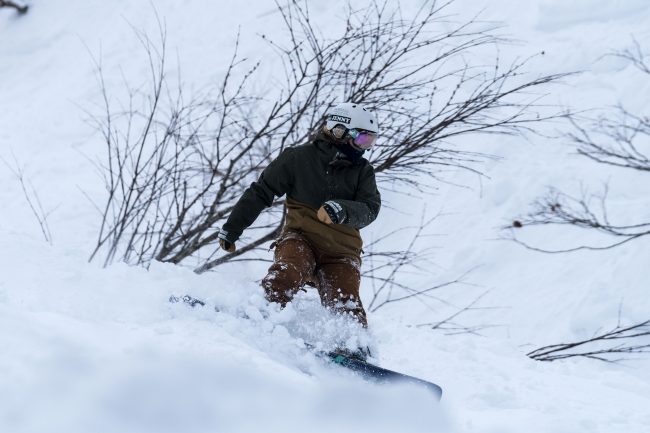 After a great day on the mountain yesterday we saw snow start to fall in the late afternoon, this didn't stop the town coming out for the Rock-Paper-Scissors tournament which was a lot of fun and there were a lot of prizes given out, even a pair of skis. We also saw a parade of ski attire over the last century here in Nozawa Onsen.
Remember there is the Sled race with Nasuki the Nozawa Onsen mascot at the Hikage ski slope kids park from 1:30PM.
Tomorrow evening should see the start of a new front with heavier snow predicted for Wednesday, Thursday and Friday.
Stay safe out there have fun and we'll see you on the mountain.
Temp at Top: -7 Degrees
Weather: Snowy
Base at top: 305 cm
Base at Uenotara station: 235 cm
New snow since close: 20 cm