Last day of February.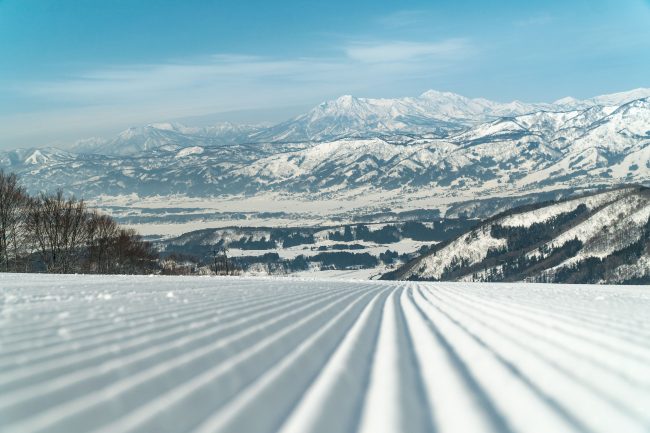 Welcome to Nozawa Onsen snow report, with Spring nearly upon us and with a base of 330cm we have great conditions for touring, if you have never tried touring it's a great time to experience it here in Nozawa.
Today we should have partly cloudy conditions with mild temperatures, the next 2 days should be similar but with a chance of light snow. The long range forecast still has a solid dumping of snow at the beginning of next week but that forecast has been swing wildly from moderate snow to very heavy snow, so we will have to wait a see what mother nature can deliver. Maybe it's time to do that snow dance again.
Have a great day up there, stay safe and we'll see you on the mountain!
Wednesday 28th of February
Temp at Top: 2℃
Weather: Sunny
Base at top:  330cm
Base at Uenotara station: 270cm
New snow since close: 0cm
We still have great snow and for those in the know March can be one of the best times in Nozawa. So if you have not managed to get up yet this season maybe time to wax the planks and come up and enjoy March. Check out some of the great deals here, including a month long stay! https://www.nozawaholidays.com/march-is-magic-in-nozawa-on…/