Nozawa snowy Sunday forecast
Another clear bluebird day in Nozawa Onsen has seen us looking longingly up at the surrounding mountains. The tops are covered in a lovely-looking layer of snow but there's not a lot of cover lower down the mountain just yet.
Mt Myoko to the west has a nice-looking winter coat.
Tonight temperatures on the upper mountain slopes will be dropping to -7 degrees and the snow will start falling!
Hopefully, by Sunday evening, we should have just over 10cm of fresh snow, with at least 2cm falling to 650m.
So long as the snow sticks around, we are all looking forward to seeing you on the mountain for opening day on Tuesday!
Looking ahead to the long-range forecast, there is another 20cm of snow predicted for Wednesday, with 13cm reaching 300m.
Tomorrow is your last chance to check out the Christmas Market at The Dojo.
On the next sunny day, I would recommend checking out the nearby Lake Hokuryuku 北竜湖. It's about a ten-minute drive from Nozawa Onsen on the way to Iiyama. You could walk there in an hour or hire a bike and get there even quicker.
The lake is surrounded by a delightful pine forest and there's the 菩薩天 shrine and garden where you will find some modelled deities of the Shinto religion standing watch amongst the trees.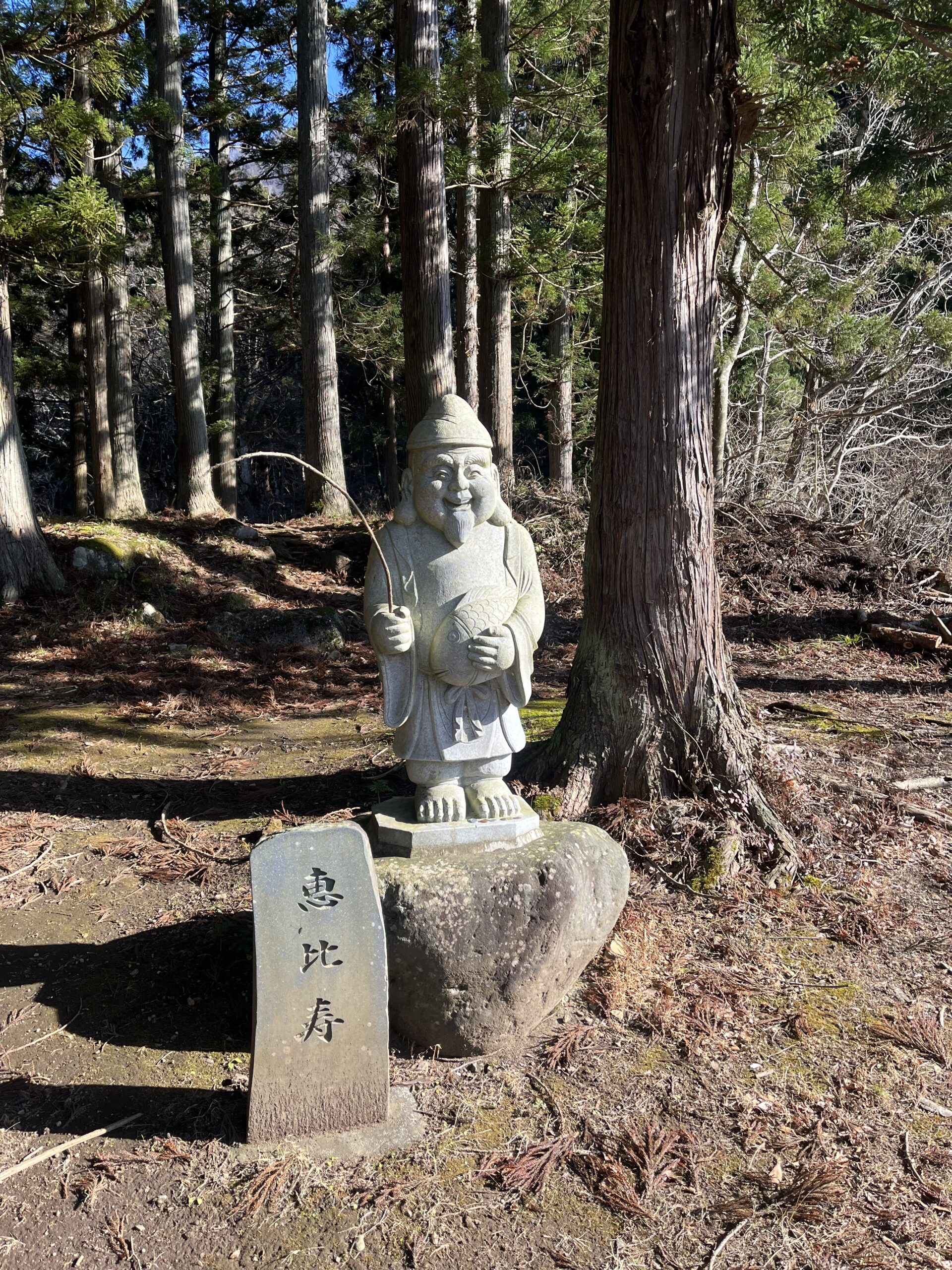 If you're brave enough, try out the Wim Hof method and go for a quick swim. The Onsen are only a 10-minute drive away where you can soak the heat back into your bones.