Onsen Therapy?
Onsen therapy in Nozawa Onsen?
Long before locals in Nozawa Onsen ever heard of skiing people were visiting the village for the onsens themselves. For hundreds of years, Japanese people have been aware of the healing and regenerative powers of natural hot springs. Much more recently, the western world is starting to take notice. So, when we heard of an Australian doing some research (and just started a Facebook page to collect all the info in one place) into Japanese onsens being used as therapy, we had a few questions…
Teresa McEleney
Lymphoedema MLD Therapist
Remedial Massage Therapist
NH: Why onsens?
Teresa: For years, I've had an interest in water therapy, especially cold and hot immersion therapy for controlling body ailments and injuries. This dates back to my athletic days when we used the beach as a natural cold bath in winter as a way to help with fatigue.
Onsens have a rich supply of minerals due to volcanic activity. This rich, geothermal water can have a great impact on health and wellbeing and a medicinal effect on chronic disease. Also, the proximity to Australia makes onsens in Japan attractive to travel.
NH: Did you have an interest in Japan already?
T: Yes, through my martial arts training; karate, iaido and kendo attracted me to Japan. Before that, I had only travelled as a tourist.
NH: Is there much existing research and info about onsens and treatment?
T: Both the Japan Health & Research Institute and Japan Onsen Association have a great amount of information. A couple of research papers and more studies are being conducted on the benefits of onsen for chronic disease as well. I think in years to come more will be discovered, especially with immune health and onsens.
Outside of Japan, not many westerners know of this unless they come across it in research or have visited onsens. I hope my Facebook page and website (once it's up and running) can build up all the research in one spot so it's easy to find.
NH: What ailments and illness do you find that onsens are most beneficial in treating?
T: The most beneficial is for muscle, joint pains, arthritis, rheumatoid and skin conditions. Also, some benefit for cancer therapy and fatigue issues, especially chronic fatigue, brain function, depression and diabetes. Onsens can help any more diseases as well.
Hyperthermia (hot water therapy) has been around for centuries as a treatment. This is when the body is heated at a high temperature to induce sweat (42deg and up) to activate our immune response. Of course, it's always advisable to check with your doctor to make sure that your natural therapy is working for you and not against, and that it works in synergy with your medication.
NH: What do you do and why is that what you chose?
T: I have been in the sports injury therapy world for most of my life, as a massage therapist for 20 years and manual lymphatic drainage therapist for 15 years. This all brought me to continued study in lymphoedema through the Dr Vodder Academy located in Walchsee, Austria.
I work with immune disorders and swelling caused by cancer, trauma or disease. My interest in athletics at an early age became a natural progression to helping people with health and wellness, especially bodywork which has always been a passion. It's hard to think of anything else I would like to do.
NH: Do your clients have an interest in onsens as part of treatment or is it a hard sell for westerners?
T: Yes my clients have a wonderful interest in onsens and learning about the culture and significant benefits health-wise. More clients are trying water therapy and alternate natural therapies as a way of helping with long-term health issues.
Travel is a major part of clients' way to recharge and relax so I'm sure the more that discover onsens the better, it's just education on which onsens can help.
NH: What about sake?
T: Good question. Some may think I'm mad in promoting alcohol as a health benefit but we are talking in moderation and not at drunk stage. In some of my research for onsens I also came across sake for health and medical issues.
Some sake has great quality for helping with chronic disease. It's due to the rice, water quality and distilling process, amino acids in sake.  I have read that certain sakes can reduce the side effects of radiation for cancer treatment but this also needs more research.
As part of my onsen research, I would like to see if there is a connection between sake and onsen villages, etc.
NH: Can onsens and western treatments be combined?
T: Definitely.
The research has already been done on pain reduction with onsen therapy. This has a very beneficial effect on health during chronic disease. If we can combine this and be able to reduce the amount of medication (pain meds, etc) and ensure less toxicity in the body.
Future treatments need to look at ways to sustain a natural way of enhancing western medicine. I think it's a very good combination but caution needs to be taken with which onsens can help and work together with western medication and treatment.  Using both can help both physically and mentally.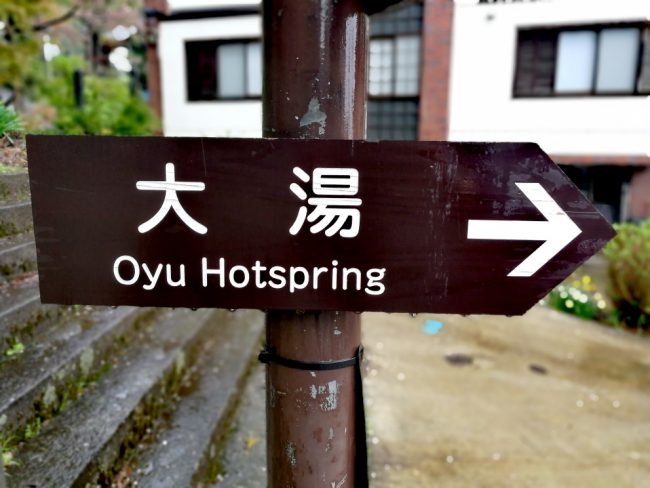 NH: What about Nozawa Onsen?
T: In the mountains and forest, it's the perfect setting all year round. I'm making plans to visit.
I think the beauty of onsens for health is not only in the volcanic water but also the atmosphere around; fresh mountain air and walking in the forest can make a lasting improvement on chronic disease.
Teresa McEleney
Lymphoedema MLD Therapist
Remedial Massage Therapist
The Movement Clinic
Level 4, Suite 404
434 St Kilda Road
Melbourne Vic Australia
The Movement Clinic Travels
If you haven't seen it already, check out our "How to Onsen" guide;
How to Onsen from Leslie Marsh on Vimeo.