Onsens and tattoos; yes or no?
Onsens (or thermal springs) are a cornerstone of Japanese culture. However, you're carrying a little ink and you want to know whether onsens and tattoos are a good mix.
Well, the answer is both yes and no. It largely depends on where you're visiting in Japan.
The Japanese Perspective
Japanese and western views on tattoos differ considerably.
In the west, tattoos are linked to art and expressions of individuality. In Japan, associations to criminal activities are more likely. This is a stigma borne from Japan's criminal underworld. The main bearers of ink being gang members. Particularly the Yakuza.
This generally doesn't cause a problem in daily life. However, in a situation where clothing isn't really an option (like an onsen) then you might be concerned about the local reaction.
Can I use an onsen if I have a tattoo?
The truth is that local attitudes towards tattoos are largely influenced by the amount of exposure the area has to tattoo-bearing cultures.
For example, visiting a public bathhouse in the international city of Tokyo wouldn't cause any problems. However, if you're visiting a small town well off the beaten tourist trail then you might raise a few eyebrows.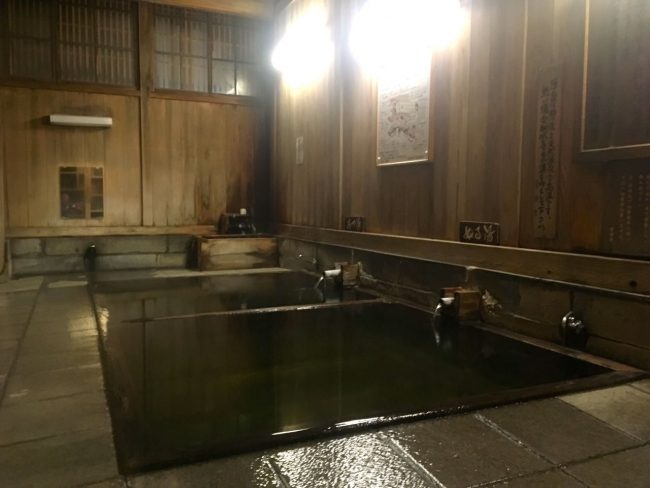 What about Nozawa? – Onsens and Tattoos
Apply this same logic on your visit to Nozawa Onsen.
Nozawa is a very traditional little Japanese village. However, its fame as a world-class snow resort has given its local population a lot of exposure to western cultures. This extends to our strange habits of getting inked, just for the fun of it.
As with many things in Japan, politeness is king. You'll generally be OK entering a public onsen in Nozawa with a tattoo. Many of our staff and guests have Tattoos and never had a problem in Onsens in Nozawa. If you ever got a bad vibe or a village elder asked you to leave which is unlikely. Just move on to another Onsen. There are 13 free ones in Nozawa to enjoy.
Any other onsen concerns?
For the uninitiated, onsens often cause a whole heap of anxiety. Tattoo or not, it's fairly easy for tourists (domestic and international alike) to commit a faux-pas which will draw a few unwanted looks.
If you need a little guidance, check out our "How-to" video detailing onsen etiquette in the village.
Those feeling a little uneasy about getting their gear off in front of strangers fear not. Ease your way into things by visiting Sparena; a facility with 2 open-air onsens which require bathers.