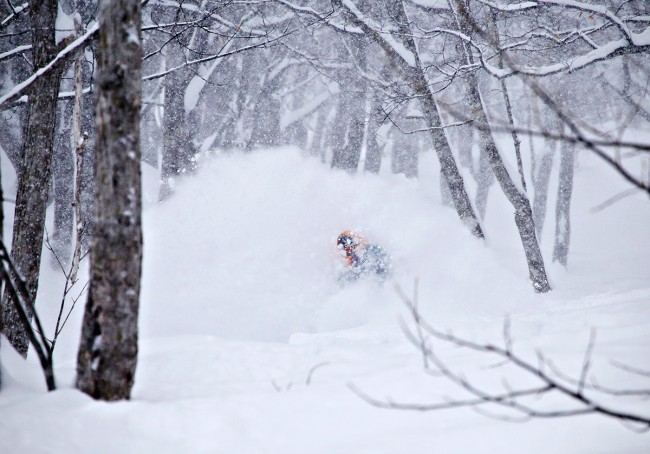 Base up top: 360 cm    Temp Top; -10 Degrees
Base at bottom; 220 cm
New Snow since close: 1 cm
Weather; Overcast
Today marks the first morning in about a week where it hasn't been snowing in Nozawa Onsen. Mid level cloud is covering the region, but is expected to clear later in the day. A dusting of new snow has been recorded near the top of resort since last lifts, nothing substantial. Temperatures are similar to yesterday, however are expected to warm later in the day as the sun makes an appearance.
Likewise, the riding today will be similar to yesterday. Untouched tree runs will the pick for the powder hounds, some may require a bit of a search. Groomed runs will be pristine; smooth, fast and remaining that way all day with the minimal crowds.
Looking at the forecast ahead, cold conditions are set to remain into the foreseeable future. The next 5 days will be mostly clear with the occasional passing snow shower. These are most likely tomorrow and on Sunday. Winds will remain light throughout.