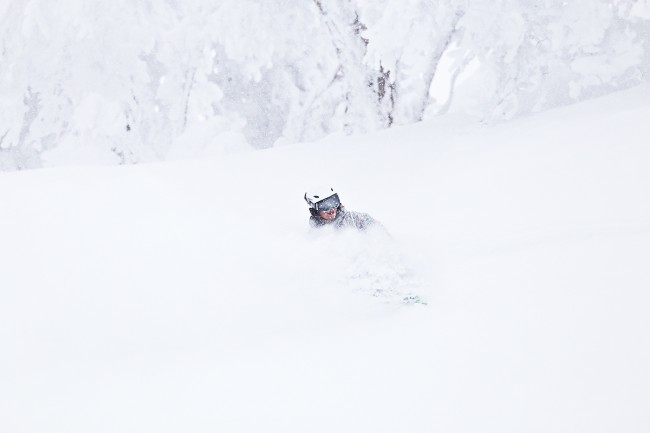 Base up top: 330 cm    Temp Top; +2 Degrees
Base at bottom; 170 cm
New Snow since close: 0 cm
Weather; Overcast
An overcast morning in Nozawa Onsen with high cloud moving in overnight. Temperatures are positive across the mountain so conditions will be slushy from the outset. Today the pick will be the groomed runs which will be smooth but forgiving with the soft snow. The park and pipe will be good to hit today with a magnanimous surface absorbing any mistakes. Some liquid precipitation is a possibility this afternoon so make sure to wear extra waterproof gear on the mountain.
Yesterday was a great day of spring-like skiing. Temperatures were quite warm so again the snow was slushy but forgiving. Glorious sunshine lasted all day long, there were many sunburnt red faces coming down the mountain during the afternoon! The natural half pipe was in fine form at Yamabiko.
The freezing level will reach it peak today and make a gradual decline over the next few days. As alluded to earlier it looks like we will get some resin later today, but it will likely turn to snow at upper elevations by early tomorrow morning. Light snow will continue until Sunday at which point the freezing level will drop to around 300m asl and skies will mostly clear.