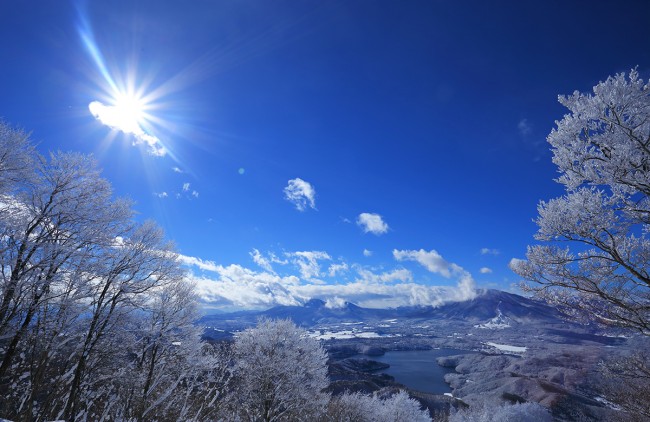 Base up top: 230 cm    Temp Top; -8 Degrees
Base at bottom; 120 cm
New Snow since close: 5 cm
Weather; Mostly sunny
A semi bluebird morning here in Nozawa Onsen. We have some light cumulus clouds hovering around delivering the occasional snow shower. Since the close of lifts 5cm of fresh has fallen on the upper slopes and a dusting recorded down lower. Visibility is very good across all elevations.
Best riding today will be had all over the mountain from a snow quality standpoint. But head to the quieter areas of the resort to escape the crowds on this long weekend sunday. Be careful in the backcountry as snowpack stability is still a concern after the recent dump.
Yesterday was one of the better days of the season. The powder had settled and consolidated so was much easier to ride although not as deep as the day before, a good chance to explore the excellent Nozawa Onsen tree runs. Visibility was marginal in the morning but improved during the day.
Current predictions indicate a strong dump will occur tonight with snow continuing tomorrow. Its likely we should receive 30cm, possibly more, of fresh over the next 24 hours. Light snow will continue into Tuesday before clearing to bluebird conditions on Wednesday.