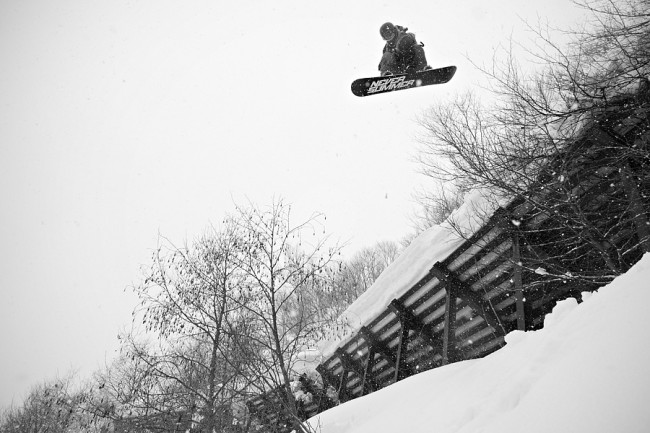 Base up top: 310cm Temp Top; -6 Degrees
Base at bottom: 170cm
New Snow since close: 0cm
Today is the first day in quite a while where there has been no overnight snowfalls. Therefore the groomed runs will be the pick this morning with firm, fast and clean conditions. Tree runs will remain mostly tracked out until we receive fresh snow, which is expected tonight.
Yesterday was good early, but during the afternoon the sun warmed the snow almost to slush in all but North facing or high altitude areas. Nevertheless, that did not stop riders from enjoying themselves.
It looks like we have a very interesting week ahead in Nozawa Onsen if you are a skier or boarder. In the next five days we expect two solid dumps. Snow should commence later this afternoon, building in intensity. It's looking like we may receive around 20-30cm at least overnight. Tomorrow snowfalls and moderately strong winds should continue for the day.
Sunday should temporarily clear before some marginal conditions pass through on Monday. The freezing level is forecast to sit at around 1000m, so we will see rain on the lower half of the mountain but snow up top. Monday night the temperature will drop and a nice sized dump is expected. Following that, cold temperatures and snow showers should persist for at least a couple of days.