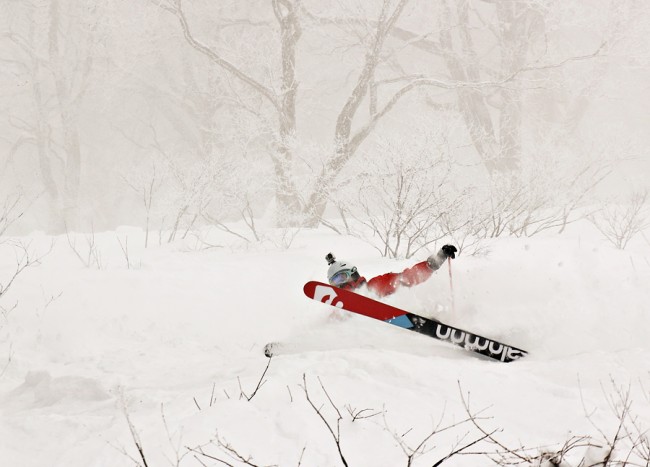 Base up top: 335cm        Temp Top; -10 Degrees
Base at bottom: 215cm
New Snow since close: 20cm
Weather; Snow showers
This morning we have woken to passing snow showers and overcast conditions in Nozawa Onsen. These should continue for the rest of day, becoming lighter later on. Out the window there are a few gusts of wind about also.
Since lasts lifts we have had a nice top up of 20cm which should keep the power hounds happy and hunting. Weekend crowds are about so bear in mind it may become tracked earlier than normal.
Yesterday was a great day on the mountain. After Friday's massive falls the snowpack had compacted which allowed easier access in many areas. It was a blue sky early, however by lunch time clouds and snow had moved in once again to the delight of many. After a bit of a period in early January, snowfalls have really picked up in intensity and frequency.
The forecast looks very interesting. At the moment very heavy snowfalls look possible around the 25th-26th with an intense low developing over Hokkaido and moving east into the Pacific. This should deliver strong and cold NW winds off the tail end of the system. Still a while out, let's hope it delivers!
In the short-term forecast more snow is expected on the 22nd with a surrounding period of partly cloudy weather.