Another Perfect Spring Day in Nozawa Onsen
Sunday 18th of March 2018
Temp at Top: 8℃
Weather: Sunny
Base at top: 260cm
Base at Uenotara station: 180cm
New snow since close: 0cm
Winter returned to Nozawa Onsen yesterday. However, today we're again reminded that it is in fact spring. It's definitely a lot warmer today, both in town and on the mountain. That doesn't mean we should be breaking out the t-shirts just yet. After enjoying about four or five centimetres of fresh snow yesterday, it looks as though we could be blessed with a considerable amount more in the coming week.
While the current temperature up at the top of the mountain is said to be hovering around 8 degrees, this looks set to drop considerably, with snow of varying amounts forecast to fall on each of the coming five days. So while no new snow fell on the mountain overnight, the current forecast has us waking up to around 10cm at the top on Tuesday. The bottom slopes should see a few centimetres too.
Today's a perfect day to be up on the mountain and enjoying great spring skiing with a view. From the top of the mountain you can see for miles in every direction. On a day like today, it's worth going up even without the snow!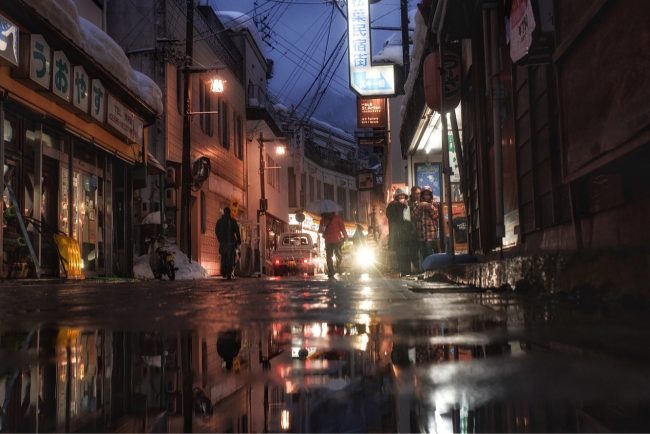 When the day is done, don't forget that Nozawa Onsen is home to a slew of delicious, quality restaurants to sort all tastes. Pop in and grab the best coffee in town at the Gondola Cafe and make sure you check out our restaurant guide for all the best spots to eat.
Free Restaurant and Bar Guide