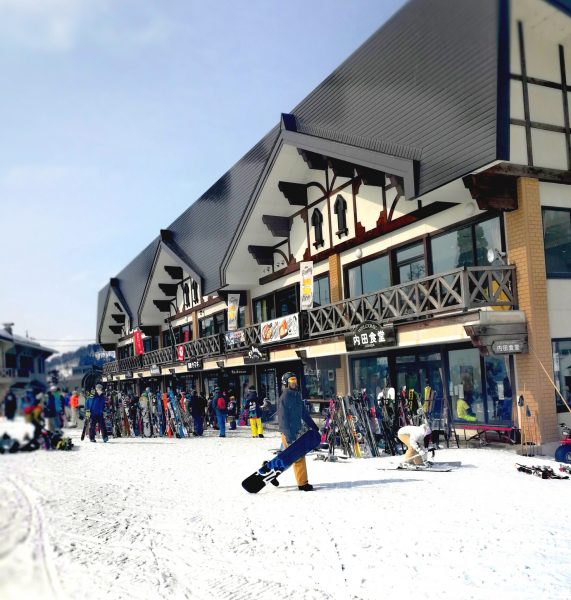 Plenty of Spring Left In Nozawa
It might be the last day of Magic March but there's still a whole month before the spring skiing season is done. That means there's plenty of time to get to Nozawa Onsen. There might even be one last dump on the way. There's still plenty of spring left in Nozawa.
Saturday 31st of March
Temp at Top: 2℃
Weather: Sunny
Base at top: 235cm
Base at Uenotaira station: 140cm
New snow since close: 0 cm
The end of March means that there are a few changes ahead. As we mentioned yesterday, the Hikage bowl will close from the 2nd of April. The road will then cut through past the gondola station and the bottom lifts will close. There's still plenty of snow around further up the mountain and although it might be a little slushy, it's still great fun.
Another thing we mentioned recently is that there could be another change ahead in the form of one last big dump. There is a dump f around 20cm predicted for the 6th of April. Of course, that will no doubt change a bunch of times before we reach that date. Perhaps we shouldn't get too excited. We'll just have to wait and see.
In the meantime, we've got some typically great conditions coming up today and for the rest of the week. The temperatures dipped a little yesterday but there was still sunshine and blue skies all 'round. Same deal today only the gauge is going to climb back up. On top of the mountain it's nice and warm. It's a great time for families with warmer, kid-friendly temperatures and cheaper lift passes and accommodation. That looks to be the trend until around the 6th or so. Let's just keep an eye on that and see what it brings…
Come for the Snow, Stay for the Food
It's only early in the day but I'm already thinking about sushi. There's no rule that says you can't have it for breakfast, right?
Hamacho sushi is just one of the many authentic Japanese restaurants in town. Something else worth noting about this time of year apart from discounts and less people on the snow is less people in the village too. What a better time to roam around the village and drop in to one or two of restaurants and find your favourite. There's also plenty of places to grab a well-earned drink too, of course. Check out our restaurant and bar guide.