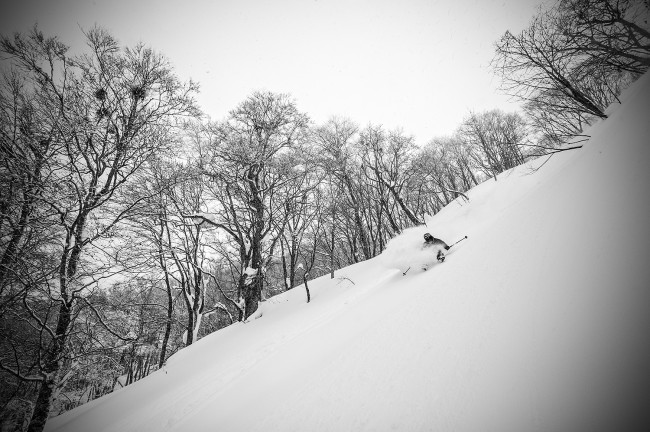 Base up top: 430 cm    Temp Top; -10 Degrees
Base at bottom; 260 cm
New Snow since close: 45 cm
Weather; Snow
Its on!! 45cm of ultra dry blower pow has descended overnight. Conditions will be exceptional and that icy base layer with cookies will be mostly buried out of sight but not out of mind. Avalanche danger will be very high. Get out there and enjoy, but be safe.
Yesterday saw a blizzard rage for most of the day. Strong winds meant the gondola was running very slow and blowing snow with cloud severely reduced line of sight and definition in open areas. But the lower trees and pistes were very fun indeed with knee to waist deep blown snow.
Moderate snowfalls should continue for the remainder of today, becoming light tomorrow and receding to isolated falls by Tuesday. Some sunshine is a possibility for Wednesday but snow is set to return in the second half of the week with around three distinct dumps on the horizon.