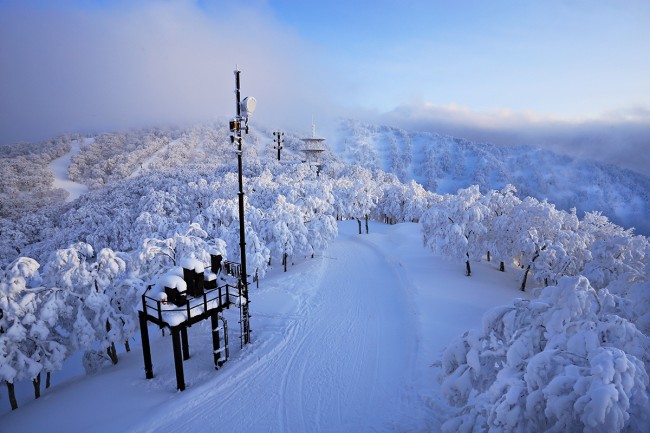 Base up top: 280 cm    Temp Top; -7 Degrees
Base at bottom; 145 cm
New Snow since close: 5 cm
Weather; Snow
At the moment we have some moderate snow flurries about the village. Visibility at all elevations is good for the time being even with the cloud and snow so the riding will be good throughout. Groomed runs will be smooth with a nice dusty powder layer whereas the trees will offer some moderately deep powder.
The off piste areas remain very dangerous at the moment not necessarily because of instability, but more so because of hidden death cookies. The large balls of ice, which accumulated in the run outs of chutes and gullies during the recent warm spell, hide beneath the layer of fresh powder ready to snare unsuspecting victims. It is very difficult to determine their locations under a flat open powder field and so there have been a number of injuries lately, some very serious. It is crucial to take it easy through these slopes until the death cookies are buried beneath consolidated snow and never ride alone.
Snowfalls are set to continue the rest of today, increasing in intensity later. Snowfalls are also predicted for tomorrow and Monday. Further ahead another solid at this time dump is forecast for Tuesday night into Wednesday. All-in-all it should be a good week ahead.