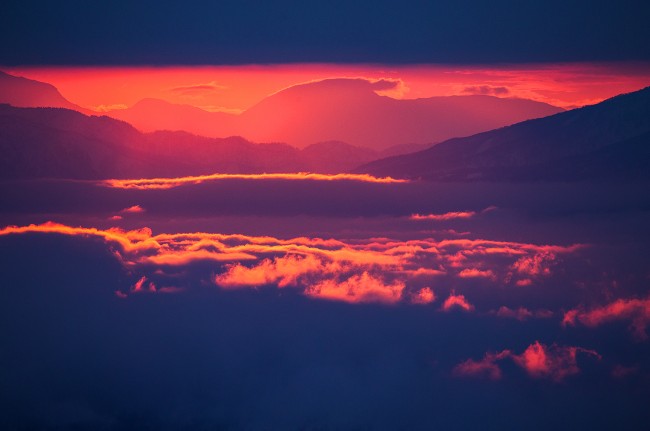 Base up top: 395 cm    Temp Top; 0 Degrees
Base at bottom; 220 cm
New Snow since close: 0 cm
Weather; Overcast
Today we have a fairly windy, overcast but dry morning. The freezing level is sitting high, at around the same elevation as the peak of Nozawa Onsen, Mt Kenashi. As a result predominantly soft and slushy snow will feature on the hill today. Well groomed pistes again will be the best bet and the less ridden slopes will be stickier. We may experience some precipitation in the form of prefrontal rain showers later in the day but these will only be light and localised.
Yesterday was an awesome day for spring skiing. The slopes were soft and forgiving but the slush was shallow with a firm base and the snow was very fast considering the temperatures. Even with many weekend punters about there were many open areas for high speed carving or jibbing small features off to the side.
According to the forecast a strong westerly front should cross the region later tonight bringing with it snowfalls and very cold temperatures. Given the so far this season untested wind direction snowfall amounts are uncertain, a surprise for tomorrow morning. The powder should continue to fall all tomorrow, Wednesday, Thursday, Friday and Saturday at this stage to varying degrees of accumulation. A significant run of snowfalls.