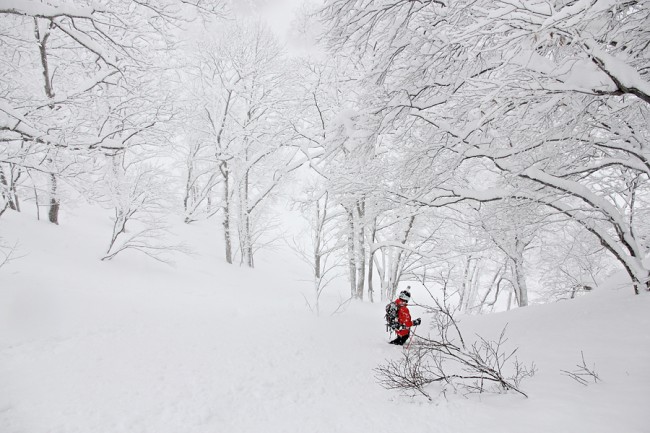 Base up top: 295cm        Temp Top; -6 Degrees
Base at bottom: 120cm
New Snow since close: 5cm
What an awesome morning it is! We have had a moderate dump of fresh Japan powder overnight with 5cm at Yamabiko, 8cm at Uenotaira. However reports from the mountain suggest more than a few much deeper light dry windblown stashes with many areas about knee deep, especially in the higher elevation gullies.
Light snowfalls are continuing at present and extremely low crowd levels will ensure fresh tracks will be easily found all day long. The gondola line was maybe 15 people waiting at opening. On a powder day this is a testament to how uncrowded the slopes are. For those with the means, get out there and enjoy!
Yesterday was a fine day. The snow remained slushy but did not get too slow. Best areas were the top half of the mountain as well as the challenge area. We had cloud last most of the day however thankfully forecast rainfalls did not eventuate.
Looking ahead, cold conditions should last the rest of today with occasional snow showers passing through. Tomorrow should be warmer than today and we expect some sun to make an appearance. Light snow showers are a possibility tomorrow night so we may have some more powder come Saturday morning. We are set for another cold spell Monday Tuesday next week with some decent snowfalls expected.