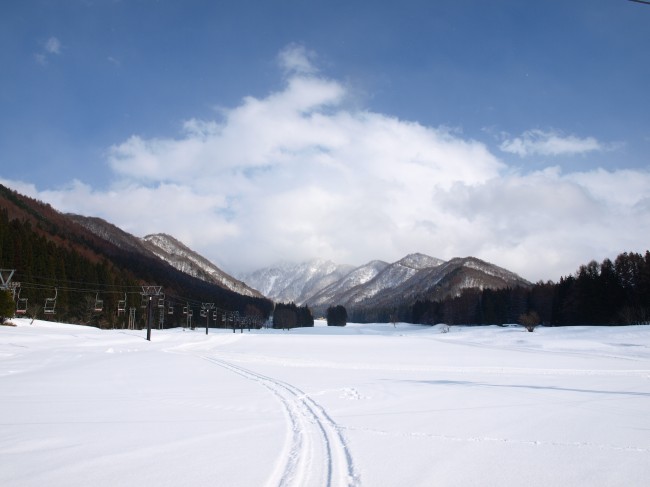 Base up top: 380 cm        Temperature: 4 Degrees
Base at bottom: 180 cm
New Snow: 0 cm               Weather: Overcast
Hardly anyone on the mountain this morning. Almost feels like a private ski resort at times. Still great snow conditions on and off the slopes. If you know the right spots you can even still find nice powder runs. After a few snowy days and a blue sky yesterday the temperatures are a bit on the rise today. But still good fun to carve down Skyline towards the village and get a few turns in at the slushy bottom part.
Fantastic day yesterday. Fresh powder and blue sky is a mix which is hard to beat. A lot of people did not want to miss out and made their way up to Nozawa to enjoy skiing once more this season. Temperatures staid fairly cold up top and guaranteed good snow condition all day long. Got a bit slushy at the bottom in the afternoon. But all in all could not ask for a better day.
The forecast shows a blue sky tomorrow and some rain for Wednesday. Should not affect us too much, there is still plenty of snow on the mountain.