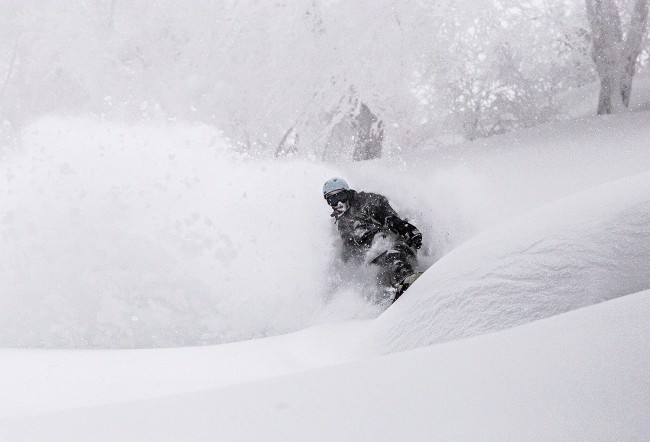 Base up top: 340 cm    Temp Top; -8 Degrees
Base at bottom; 205 cm
New Snow since close: 0 cm
Weather; Overcast
Another cold cloudy morning here in Nozawa Onsen. While there is no snow falling at present, we expect a couple of isolated flurries throughout the day. Overnight totals were not too significant only a dusting recorded in the village and peak. There will be good riding and skiing across the hill today with exceptionally uncrowded slopes for this time of year and the obvious quality snow.
Watch out for dangers on South facing slopes, such as death cookies and an extremely prominent ice layer producing very high instability. North facing slopes are only very marginally safer with the rain-snap freeze ice layer inducing serious instability. Be careful and never ride alone or without experience.
A good forecast for the week ahead is still on the cards. Tomorrow we are all set for increasing snowfalls commencing during the afternoon. Sunday should see moderate to heavy snow which will then ease into Monday. A half meter is likely during this time. From then on, Tuesday and Wednesday should be clear with light winds.