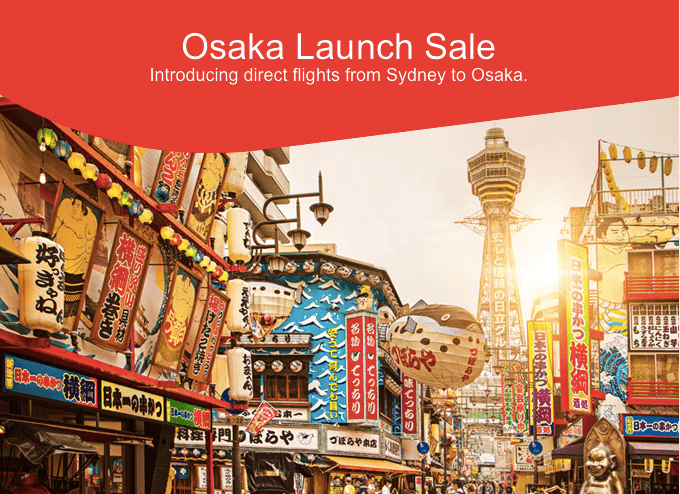 Qantas Cheap Flights to Osaka Japan from $699 Return! Qantas Sale Osaka Japan
Qantas Airlines has just announced it will start flying to Japan's second biggest city Osaka!
It is just seasonal but also just so happens to coincide with the Ski Season. So can now fly direct from Sydney! Looks like can also go from other ports in Australia to and assume is via Sydney.
Here is a link to look and book
https://www.qantas.com/au/en/destinations/asia/japan/osaka.html
Great dates too for the ski season!
Qantas is offering special launch fares, with all-inclusive Sydney to Osaka return Economy tickets starting from $699 for travel between 14 December-31 December 2017 / 8 January-24 March 2018
Tokyo Vs Osaka when coming Skiing in Nozawa
Most people coming up to Nozawa to ski fly into Tokyo Airports of Narita or Haneda as it is a bit closer and can take a direct Shuttle from the Airport to Nozawa or the Shinkansen so is definitely easier but don't under estimate the lure of Osaka and its neighbours Kyoto, Nara and Kobe.
Shuttle from Tokyo if flying in there Snow Shuttle Tokyo to Nozawa
From Osaka you can still get to Nozawa pretty quickly now with the new Bullet train if come over the top via Kanazawa and the Japan Sea it will take a little less than 5 hours. Here is a time run and costing below.
You can also take the scenic Mountain route thru Nagoya and up to Nagano.
A few cool things to do in Osaka – Qantas Sale Osaka Japan 
Visit the famous Osaka Castle which was originally built in 1583 and is one of the biggest in Japan surrounded by beautiful parks and other smaller temples
Universal Studios treat the kids to this Movie themed park with all the rides and shows to keep you well entertained for a day or two
Shopping and Eating. It is well known amongst Japanese people that Osaka is more lively or "Genki" than its big brother Tokyo. This is reflected in the shops and restaurants with interesting delights and more interesting even comical staff and locals. The Dotonburi District is particularly interesting
Day trip or a few days in Kyoto or Nara. Kyoto is the old capital of Japan and is flowing with historical temples, castles and shrines to visit. You could stay here for quite a few days and really explore this amazing city on a bike, foot or tour. You may even prefer Nara that is a bit of a smaller version of Kyoto and not as busy.
Anyway it is an exciting announcement and a great deal. So give Osaka as a port of entry into Japan a good thought as it is a great way to see more of Japan either before or after your ski trip to Nozawa. Once have your flights jump on our site to get your accommodation and all else you need for your ski trip to Japan