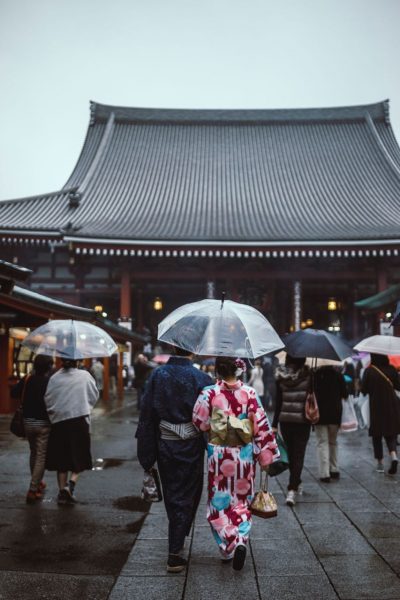 Rainy Season Nozawa Onsen Japan
"Rainy" Rainy Season in Japan
This year in Nozawa and across many parts of Japan we have seen a bit more wet weather than normal and cooler temperatures. Especially compared to the hot summer last year when the highest temperature ever recorded was hit at 41.1 degrees in Saitama.
The cause of the cooler, rainy weather is an anticyclone in the Sea of Okhotsk, off the eastern seaboard of Russia, that has been pushing cold and humid air south across Japan.
Japan is hit by a rainy season between late June and early July that has usually finished by now, but looks like still a bit of rain to come.
The weather is affecting the Rice crops in Nozawa and many vegetable farms across the country. Good news is it should break soon and it is also cooler weather to explore the mountains and enjoy some of the great hiking in the region. Here is some more info on amazing hikes Hiking Nozawa Japan
The big question on many peoples lips is how will this weather pattern affect the next Ski Season? Very hard to say this far out. The JMA releases long term forecasts 3 months out so will keep an eye on them but that far out still very hard to predict. The farmers, some say as we had all this precipitation now will get less in Winter others say the opposite and that the moisture will continue to fall from the sky resulting in more snow in Winter.
Rainy Season Nozawa Onsen Japan
It is really just a guessing game this far out but we don't get many bad seasons in Nozawa so a fair bet the snow will be pretty good. If still deciding when to come check out this month by month summary on what to expect; Snow Condition Monthly Nozawa Japan
We look forward to seeing you.