Santa managed to drop some snow up top for us last night. Just a few centimetres this morning and it's going to continue snowing for the rest of the day. The freezing level at the moment has just reached the village altitude; it's snowing! The snow should keep falling all afternoon and will continue to build up over Saturday and Sunday. We're hoping to open more of the resort soon. Which run are you looking forward to opening the most?What originally looked like a harsh, short storm a few days ago has now eased into a more moderate storm but spread over a day or two more. So up top is looking good and www are hoping for a white change in town soon too.
Merry Christmas from everyone at Nozawa Onsen Ski Resort!
This time last year in Nozawa. we're hoping for some of this!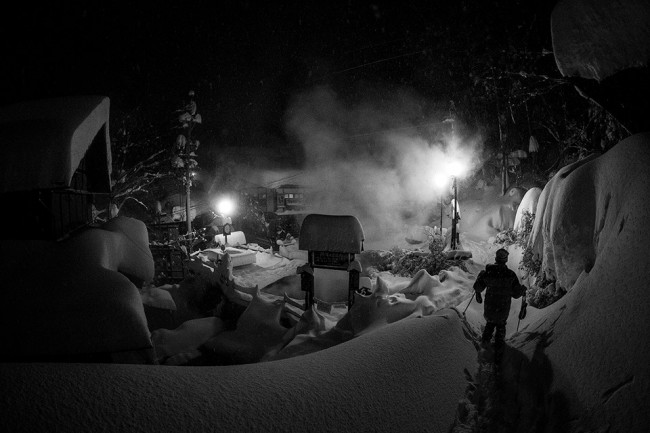 The Nozawa Holidays staff Christmas dinner last night, a big success!