Snow Resort Gassan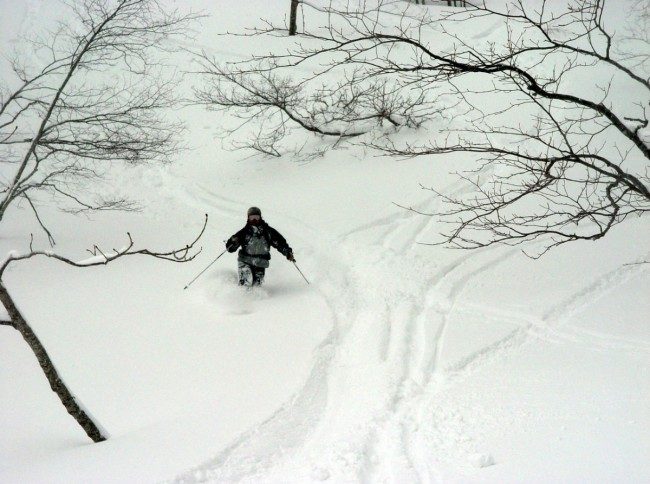 Skiing in Gassan
Japan or "JaPow", is renowned for its amazing amount of snow… even in spring!
Most ski resorts in Japan start their seasons from mid-late December and go through to late March or early April,
Gassan's season doesn't actually start until early April, and ends late July.
They can't open in the usual months because theres too much snow!!
It is located in the central region of Yamagata Prefecture, more than 600km south of Niseko.
Gassan is only a small resort with only 1 lift and 2 T-bars, 10km of slopes available split between beginner, intermediate and advanced runs.
The 2017 season is starting on 9 April, and is currently getting 10cm minimum daily! How about a week in Gassan and a week in Nozawa Onsen?
They even have a Ladies day and Mens day!
Ladies Day – every Tuesday / Wednesday (Except holiday)  1day pass 3,300yen
Mens day  – every Thursday (Except holiday) 1day pass 3,300 yen
Senior day – everyday  1day pass 3,300 yen
The regular ticket prices are as follows:
| | | |
| --- | --- | --- |
| Ticket Type | Adult | Child |
| One time Ticket | 580 yen | 400 yen |
| 7 times Ticket | 3,700 yen | 2,700 yen |
| 1 day | 4,600 yen | 3,300 yen |
| Half-day am/pm | 3,400 yen | 2,700 yen |
Half-day am (8:00am-12:30 afternoon)   pm(11:30am-4:30afternoon)
With 25cm of fresh snow just last night, Nozawa Onsen is looking good for spring skiing too! With not as many crowds on the mountain, plenty of bluebird days, and discounted accommodation, contact us today to get a quote and enjoy spring in Nozawa Onsen!