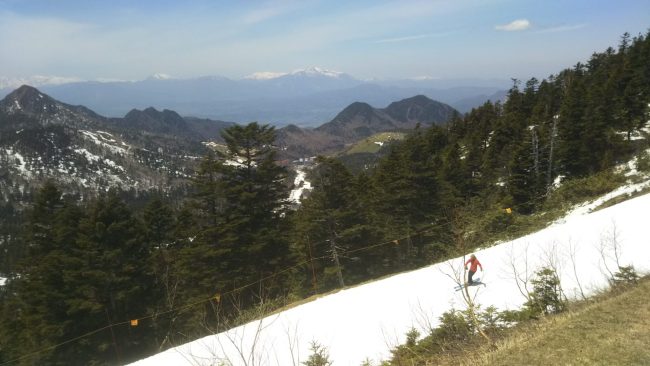 Resorts to reopen Japan – Back on the slopes in Nagano
The State of Emergency has been lifted in Nagano and many other prefectures around Japan. Just baby steps but it means Nagano Ski Resorts including Nozawa are able to open for Summer activities like Mountain Biking and Hiking. Will be good to get back in the mountains for some fresh mountain air. 
Nearby Yokoteyama Ski Resort in Shigakogen has opened back up for skiing! Just 1 hour from Nozawa it is the highest resort in Japan the top sitting at just over 2300m above Sea Level, means there is still a bit of snow to enjoy on the runs. This shot from yesterday, some beautiful views. 
Nozawa Onsen Ski Resort closed on April the 17th and Yokoteyama actually closed 2 days later on April 19th. We actually went up for the last day and it was amazing. Freezing cold in the morning and the sun came out later in the day. Hard to believe this shot below was from Mid April in Japan.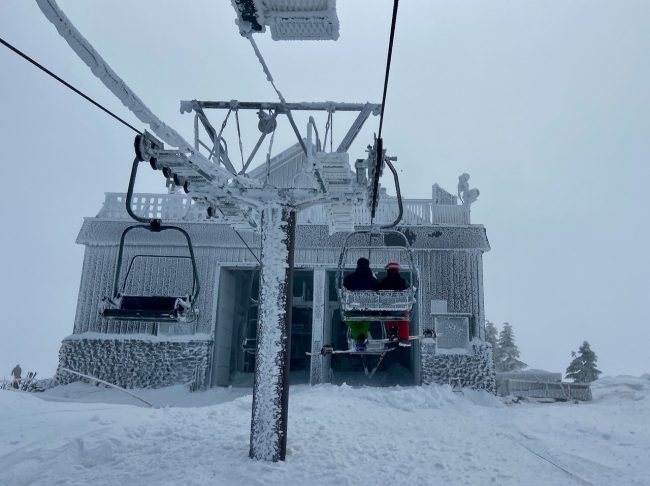 Resorts reopen Nagano Japan
If looking for a day trip from Nozawa then Shiga Kogen is a pretty good option just under a 1 hour drive and it is a pretty drive too. You have a massive 21 Ski resorts to choose from with Yokoteyama the highest at 2307m above sea level. Funnily enough it still does not have the vertical drop of Nozawa Onsen. Yokoteyama only has 600m vertical compared to Nozawa 1085 vertical drop. Here is a link to runs in Nozawa Onsen https://www.nozawaholidays.com/ski-resort/course-information/