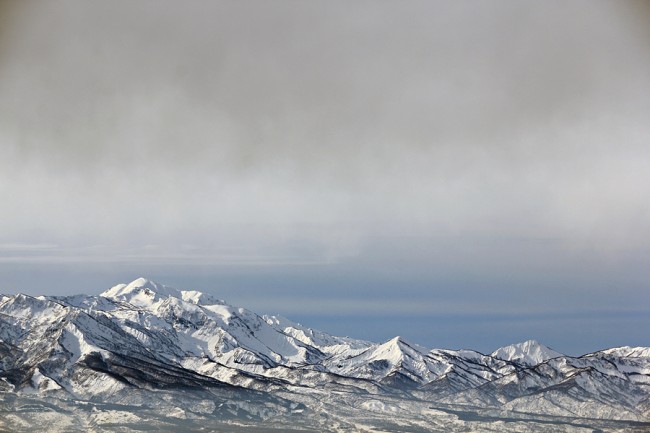 Base up top: 310cm        Temp Top; -1 Degrees
Base at bottom: 180cm
New Snow since close: 0cm
Weather; Rain, snow up high
Conditions today in Nozawa Onsen are less than inspiring. The lower half has some liquid snow (rain) falling and with a temperature up the top is at only -1C so whilst it is snowing, it is very wet and heavy. Nevertheless you can still ski in the rain and have a great time. The groomed runs will be the pick today. With the soft conditions, the terrain park and pipe are also worth a look.
Quite a contrast to yesterday which saw blue skies and partly cloudy conditions persist for the most of the day. Groomed runs were fast and firm. Off piste was fun early but became pretty chopped up by the afternoon.
Thankfully there is snow in the forecast. Temperatures are set to drop today delivering snow to the majority of the mountain hopefully by mid afternoon. Looking further ahead, we are still expecting cold temperatures and a good dump of snow commencing Thursday night and lasting Friday, Saturday and possibly longer.