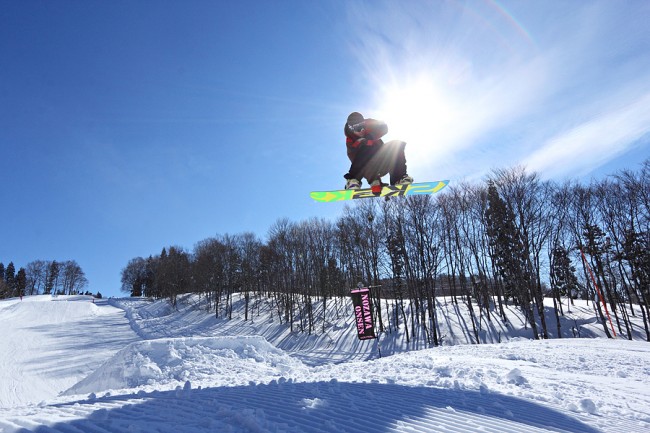 Base up top: 320cm        Temp Top; -12 Degrees
Base at bottom: 180cm
New Snow since close: 20cm
Weather; Snow
There is heavy snow about the village of Nozawa Onsen this morning. We have had 20cm fall overnight across the mountain and cold temperatures will ensure the fresh accumulations will be of high quality, especially up high. Strong wind about the peaks yesterday will have formed quite a few wind features to hit.
We saw extremely cold windchill factors yesterday lingering around -20 to -30C so it's safe to say yesterday was cold, very cold. This didn't seem to keep the weekend crowds away. However those who braved the conditions were rewarded with perfect knee deep powder amongst the trees.
Looking at the forecast snow showers and cold temperatures should continue for the next two days before possible warm temperatures move in around Thursday.
Be careful in the backcountry as avalanche conditions are extreme at the moment. Do not ride alone and always have the necessary equipment and training.