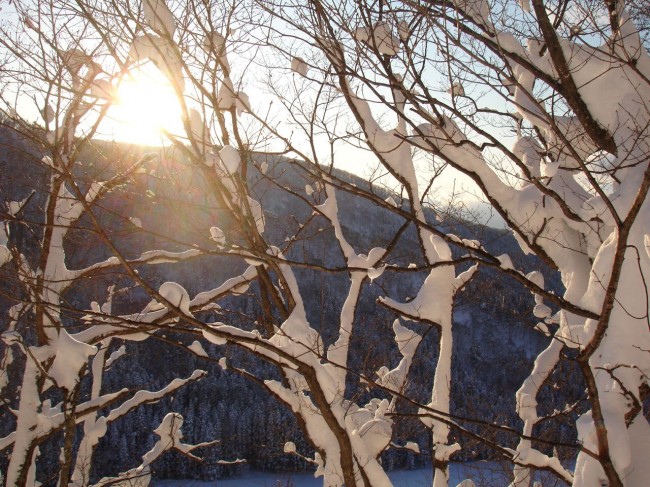 Base up top: 280 cm                  Temperature; -4 Degrees
Base at bottom; 200 cm
New Snow: 0 cm
Another sunny day in the slopes here in Nozawa similar mould to yesterday with very light winds and nice conditions on the slopes.
As usual after a few days without any fresh snow the powder hounds are getting a bit of an itch, but there are still some nice spots if you search around. On piste was a bit hard early but has softened up now for a beautiful day.
The expected snowfall just keeps creeping forward and looks like may start with a little tonight then the snow man mark is appearing pretty consistently into the near future. Not a major dump but hopefully some nice little top ups.
The University contests are on in town at the moment and they are taking to the ski jump too just above Arena. Pretty spectacular to watch as they get some serious air!
Had our annual Sake Tasting night last night at Villa Nozawa. Over 60 people sat in for some very good sake and information. Tanaka san the President of Mizuo Sake a locally produced sake was on hand to serve up the precious white liquid. His family has been brewing Sake in Iiyama since 1873 and uses Nozawa Onsen spring water blended with Iiyama and Kijimadaira rice to make some of my favourite sake in all of Japan.