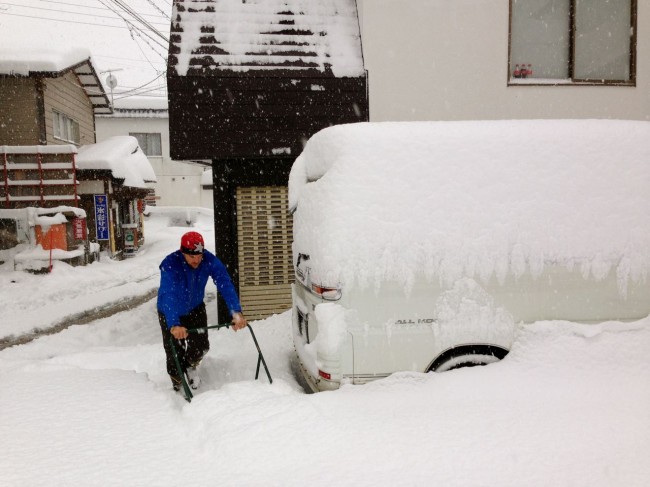 Base up top: 195 cm        Temp Top;  – 8 Degrees
Base at bottom; 85 cm
New Snow since close: 40 cm
Weather; Dumping Snow
As promised Nozawa is well and truly covered in snow for Christmas with a huge 40cm dump overnight and still going strong.
Walked home from the Onsen about 11pm last night and could still see the stars. But when we woke up this morning could feel the silence that only a good dump of snow can bring. Sure enough it was the first day of the season I really had to dig my way out the front door.
So lots of people clambering to get the powder boards strapped on and get up the hill this morning. Better go and take a closer look all in the name of research!