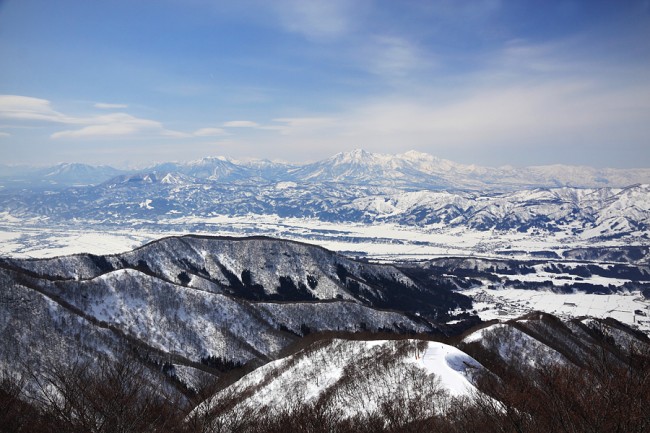 Base up top: 350cm        Temp Top; -7 Degrees
Base at bottom: 170cm
New Snow since close: 0cm
It's a sunny partly cloudy morning here in Nozawa Onsen, another classic spring day. Luckily the forecast overnight rainfalls have failed to arrive as we only received light drizzle for a short time last night.
We have quite a variation in temperature across the resort of Nozawa Onsen early on. Down in the village is a balmy +5C. However the top is quite cold with a temperature of -7C. It's unusual to have such a significant variation between top and bottom.
Expect the lower runs to be very slushy this morning, whilst the upper slopes will be very fast and very firm. All runs will become slushy later with warm temperatures predicted. Again, the well groomed upper runs will be the pick today.
Yesterday was relatively poor day in terms of what we normal expect in Nozawa Onsen. Extremely warm conditions resulted in very sticky snow across all but the most well ridden slopes. Even higher areas such as through the Yamabiko trees suffered. Groomed runs on the upper slopes were slightly faster but still not great. Conditions improved by late afternoon with a drop in temperature which reduced the moisture content of the snow.
According to the weather predictions we expect a warm sunny afternoon today before a cold front moves through around lunchtime tomorrow. We expect light to moderate snow from this system which will persist into Monday. Following that we expect spring like conditions on Tuesday before another cool front moves across the region on Wednesday. Heavy snow is a possibility from this system.