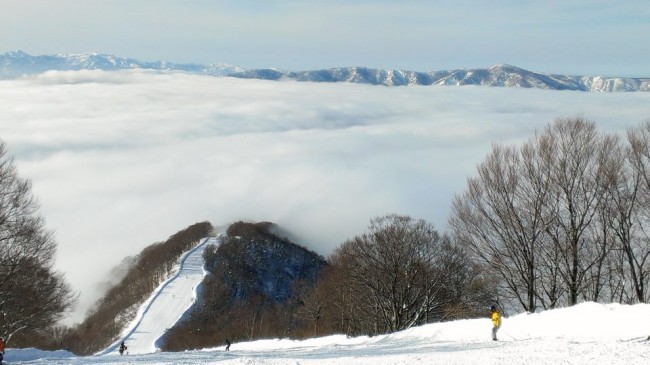 Base up top: 190 cm        Temp Top; 3 Degrees
Base at bottom; 110 cm
New Snow since close: 0 cm
Weather; Cloudy
Has been a pretty warm night in Nozawa, didn't need to rug up too much heading for the nightly Onsen.
Was a beautiful day on the slopes yesterday with the great vistas above the clouds and sunny on the higher slopes. Snow conditions were great up high too but a bit heavy down lower.
Pretty cloudy today and looks like they should be snow clouds with the temps dropping. Getting down to 0 degrees at Sea Level by tomorrow night.  We may not see the sun again until next Saturday. Should keep the powder hounds happy!
Tomorrow is the last day of the year and there will be night skiing and festivities on the Nagasaka Slopes under the Gondola with Fireworks and more. If prefer a more traditional way to bring in the new year then head up to the Temple area for the ringing of the bell.